"Antiques dealer Jim Brodie returns to Tokyo only to find himself taking on yet another PI case."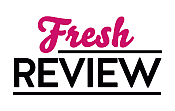 Reviewed by Tanzey Cutter
Posted August 25, 2014

Antiques dealer Jim Brodie is still new to his late father's Tokyo-based firm, Brodie Security, after inheriting half of the private investigating business almost a year ago. After recently solving a nasty murder case in San Francisco, Brodie has returned to Tokyo to relax a bit while he searches for a rare antique ink drawing for a client. The last thing he wants to do is get further involved in the PI business.
When Akira Miura, a 96-year-old Japanese WWII veteran, comes to Brodie Security for help, he has quite a tale to tell. He fears for his life after two old army buddies are killed during home invasions. He's convinced they were revenge slayings carried out by Chinese Triads for WWII atrocities performed by his military comrades. Brodie is motivated by the old man's story of a long-lost wartime treasure and feels compelled to provide security for him.
The next day, a vicious murder occurs that astonishes everyone. It's now highly imperative to protect the old Miura and his few remaining buddies. Using every resource at their disposal, Brodie and his skilled security team investigate each connection uncovered. Then the killer(s) unexpectedly hit close to home and it becomes personal for Brodie and his crew. Following leads from Tokyo to Miami to Barbados, Brodie suffers a grueling journey in his pursuit of the killer(s) with a truly shocking surprise at the end of the trek.
TOKYO KILL, the second exciting Jim Brodie crime thriller by Barry Lancet, is an impressive novel of spirited adventure and edgy intrigue. It's obvious Lancet has firsthand knowledge of Japan and has done extensive research regarding the historical elements. This, along with realistic characterization and notable plot development, makes TOKYO KILLS a dynamic read.
SUMMARY
In the second thriller of this new series from "a fresh voice in crime fiction" (Kirkus Reviews), antiques dealer- turned-P.I. Jim Brodie matches wits with an elusive group of killers chasing a long-lost treasure that has a dangerous history.
A long-lost treasure. A wartime massacre. A modern-day killing.
When an elderly World War Two veteran shows up unannounced at Brodie Security begging for protection, the staff thinks he's just a paranoid old man. He offers up a story connected to the war and to Chinese Triads operating in present-day Tokyo, insisting that he and his few surviving army buddies are in danger.
Fresh off his involvement in solving San Francisco's Japantown murders, antiques dealer Jim Brodie had returned to Tokyo for some R&R, and to hunt down a rare ink painting by the legendary Japanese Zen master Sengai for one of his clients — not to take on another case with his late father's P.I. firm. But out of respect for the old soldier, Brodie agrees to provide a security detail, thinking it'll be an easy job and end when the man comes to his senses.
Instead, an unexpected, brutal murder rocks Brodie and his crew, sending them deep into the realm of the Triads, Chinese spies, kendo warriors, and an elusive group of killers whose treachery spans centuries – and who will stop at nothing to complete their mission.
---
What do you think about this review?
Comments
No comments posted.

Registered users may leave comments.
Log in or register now!