"One grouchy hermit and one problem solver meet in-between to find love."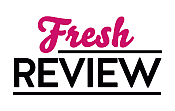 Reviewed by Kay Quintin
Posted August 24, 2014

Talented artist, Sheri Riddle, visits her brother Lance in a small town where she finds her next project. Sheri devotes herself to her side venture of finding broken people, their hidden potential, and helping them find peace and happiness again. With her sights set on the reclusive and frumpy Radcliff McQueen, she makes a pact with the man who looks more like a hobo than famous author to stay in his farmhouse for the sake of her painting efforts. First impression of the man is of being old and nasty, looks and temperament alike.
Radcliff will show this abrasive young woman just how things will be done in his house of hoarding; bring it on! He is failing thus far at breaching his writer's block and he really doesn't need this little bit of fluff of a stubborn woman to interfere. The problem is, this hermit hadn't expected Sheri to do her own controlling. This personality renovator doesn't give up, giving more than she takes. Locking horns with this bull-headed woman gives this anti- social man a new lease on life and the will to write again. A bond forms as secrets unfurl and outlooks begin to change on both sides.
WHILE YOU WERE WRITING is the second book in the Watkin's Pond series. I have not had the pleasure of indulging in any of Virginia Nelson's creations before, but became completely engrossed in this one. My intent is certainly to go back and read the first of this series. I found the story very well written and definitely kept my interest throughout.
WHILE YOU WERE WRITING is a creative piece of writing that will grab you and keep you entranced to the very end. This is a very original piece of work that everyone would enjoy. I am impressed by this Nelson's writing skills which give the reader just what they need for entertainment.
SUMMARY
Only one way to tame Crankenstein's monster. Heart-to-heart combat.
Watkin's Pond, Book 2
Bestselling author and infamous town hermit Radcliffe McQueen knows what he likes, what he doesn't, and refuses to pretend social niceties. Particularly with a red-hot mess of a woman who's taken it upon herself to smooth his rough edges.
She thinks she can change him? Bring it. He's more than willing to teach her the wisdom of doing things his way. Besides, it'll distract him from the horror of facing a blank page.
Stodgy. Stubborn. Sanctimonious. Sheri Riddle can think of a long list of adjectives to describe her newest project. An artist by trade, a personality renovator by calling, she's sure she can transform the blockheaded author into a reasonably personable human being.
Yet as they lock horns, each scrapes away layers of the other until something happens that's quite outside of Sheri's plans. Something that'll take more than one taste of passion to satisfy…
Warning: Contains a temperamental author, a moody artist, a sexy assistant and a hoarder house. Did we mention rabid squirrels? Yeah, one of those too.
---
What do you think about this review?
Comments
No comments posted.

Registered users may leave comments.
Log in or register now!