"A misery-sucking woman is able to find a place where she belongs."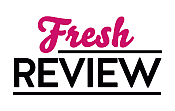 Reviewed by Kay Quintin
Posted August 17, 2014

Jessica Moore is determined to find her real place. She exhibits satyr-like and other unexplained magical powers. Her dream of joining the Gryphons, magical law enforcement officers who protect the human race from the pred races, seems unlikely. As a misery junkie she gets her high from her own suffering. Framed for murder, the Gryphons coerce Jess into working for them in solving a new case.
Nine people are dead, found in an F induced sexual orgy. Jess needs to deduce if it was the F drug, a highly illegal aphrodisiac, that has killed them or does the mysterious glyph found on their bodies have something to do with it. Her ally, Lucen, a satyr, isn't pleased with the investigation and it causes strain in their relationship. The sex is hot as she submits to Lucen who requires sex for food in order to exist. As she gets involved in the mystery of the drug, Jess becomes a prime target for murder and realizes she isn't the person she thought. The investigation uncovers events from the past that have come forward to haunt her. If it weren't for her misery-sucking abilities, one of the Gryphon co-workers could throw her off course in finding her true self.
DIRTY LITTLE MISERY is a story I don't usually read nor truly enjoy. It was definitely full of mystery, action and sex. I found it a little difficult to separate the different classes of characters, but further into the book it became easier so that I could enjoy the weave Tracey Martin creates. If you enjoy the mystical powers at large, this would be the book for you. This is the second book in the Miss Misery series.
SUMMARY
Lust can be downright lethal.
Miss Misery, Book 2
Thanks to her freakish, satyr-like power, Jessica Moore was denied her dream to join the Gryphons, the magical law-enforcement officers protecting humanity from the pred races. But after the Gryphons tried to arrest her for murders she didn't commit, Jess is no longer interested. Too bad—they are.
Now that they know what she can do, they want Jess on their side. If she doesn't agree to help them solve a new case, they'll charge her with every magical crime she's ever committed.
Nine people are dead. The cause? Exhaustion. The activity? Never-ending sex. Someone sold them tainted F, an illegal aphrodisiac made by satyrs. No surprise, Jess's satyr allies aren't pleased with her investigation. Worse, it strains her tenuous relationship with Lucen, the one satyr she counts as a friend.
As Jess delves into the shady satyr business world, she unravels a scheme more sinister than dirty drugs—and her relationship with Lucen unravels right along with it. Only the truth will save their friendship. But not before it turns Jess into an ambitious killer's next target.
Warning: Contains blackmail, betrayal, and sex that's literally to die for. Plus plenty of bad stiff jokes to go with it. Remember, just say no to magical drugs.
---
What do you think about this review?
Comments
No comments posted.

Registered users may leave comments.
Log in or register now!