"A sexy romance and exciting mystery in one!"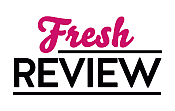 Reviewed by Miranda Owen
Posted August 16, 2014

Romance Paranormal | Romance Contemporary
A HIGHLANDER'S OBSESSION is Book one in the Highlander's Beloved series by Vonnie Davis. Paisley and her grandmother Effie travel to Scotland for the funeral of Effie's uncle. This throws animal communicator Paisley in the path of sexy Scottish bear-shifter Creighton Matheson. I love stories with characters who can telepathically communicate with animals so I was really excited to try this book.
A HIGHLANDER'S OBSESSION is a lot of fun. Paisley's grandmother, Effie, is a colorful character and makes for a lot of lighter moments. Some of the more serious and drama- filled moments are due to Paisley. Because of her unique abilities, she was more or less rejected by her parents and labeled a freak. The only acceptance and love she's ever really known has come from her grandmother. This has been crippling for her in personal relationships and she has a difficult time trusting.
Throughout A HIGHLANDER'S OBSESSION Paisley and Creighton frequently butt heads. Creighton is a strong alpha male leader and accustomed to not having his will challenged. He is not a bad guy, and I think he treats Paisley with respect and adoration, but she checks him when he tries to make choices for her. For him, it's not so much about control as it is doing what he thinks is right and protecting the women he comes to love. I liked these little skirmishes between them because I think it was healthy for Paisley. At the start of the book, she has a fiancé who is very verbally abusive with her and is only with her to exploit her gift. Being with a man like Creighton enables her to grow and become a stronger person -- one who won't put up with being disrespected. In that way, I think Paisley and Creighton complement each other beautifully. The steamy scenes between them are very hot. The sweet things Creighton says to Paisley are swoon-worthy.
In addition to the red hot romance, there are elements of danger and mystery in A HIGHLANDER'S OBSESSION that become clearer and more pronounced as the story progresses. I found this part of the story exciting and made sense without distracting from the romance. I loved the supporting characters like Creighton's brothers and look forward to books about each of them.
A HIGHLANDER'S OBSESSION is a sensual and fun romance with a hero who will make you melt. This is the first book I've read by Vonnie Davis, but it will not be my last. I look forward to more books in this exciting bear-shifter series!
SUMMARY
In the vein of Jennifer Ashley's Shifters Unbound series and Shelly Laurenston's Pride Stories, Vonnie Davis introduces two wandering souls who discover that true love needs no words in this explosive, fantastical novel.
Somehow able to telepathically communicate with animals, Paisley Munro has found meaning in her so-called gifts by working as a veterinary assistant. But while traveling to Scotland for a relative's funeral, Paisley fears that she really has lost her mind. Out in the highlands, she hears distinctly human thoughts coming from a wild bear. Terrified and desperate, she returns to the lodge and collapses in the powerful arms of its owner, a mysterious man with whom she shares a simmering attraction.
Creighton Matheson and his fellow shape-shifters have been roaming this land freely for centuries. Now Paisley may inherit his home, putting his kind in grave danger. His mistrust only deepens when he realizes she can read his mind. Yet he cannot deny that this tantalizing woman makes him burn with desire—and hunger for the prospect of a tender love. Now Creighton must decide which would hurt more: revealing the truth or losing Paisley forever.
---
What do you think about this review?
Comments
No comments posted.

Registered users may leave comments.
Log in or register now!