"Will her heart win or will it lose?"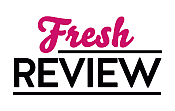 Reviewed by Annetta Sweetko
Posted August 9, 2014

Angelique Palermo, Angel to her friends, has always known she was adopted but she has no idea how different her life should have been. She is about to find out who and what she is with the help of a new partner in the casino she and her brother inherited. She was born to live UNDER THE BAYOU MOON as a gator shifter.
Jacques Bertrand is the leader of the biggest gator pod in Louisiana and he is quickly approaching a benchmark in his life. If he cannot find his mate by his 30th birthday he will lose his shifting ability and his leadership. It shouldn't be a problem because gators are mated at birth but his mate was abducted and he has been searching for her for years. Finally he finds her in of all places Las Vegas. He is ecstatic but cautious because she has no knowledge of their way of life. He has to teach his Angel to control her shift, how mating is done as shifters and what it is to fall in love.
Angel is thrilled to know why she is different but very wary ... he claims to be her mate but he lives in Louisiana and her life has been spent in Vegas working in and running her adoptive parents casino. How is it possible to be one of these shifters and how could she be a mate to this man. Not that it would be a hardship because he is a gorgeous, sexy slow talking man but the distance ... will her heart win or will it lose?
UNDER THE BAYOU MOON is in a word amazing. I wasn't sure if gators were exactly sexy but Jacques changed my mind and as for Angel ... well I could understand her reluctance in changing her whole life even if her heart was telling her "yes!" This is a very sexy and intriguing book with the language and the feel of the bayou all the way through it. I enjoyed all the secondary characters which included her biological parents, his mother and brother and some other members of his group; they added color and entertainment value to this book. Anyone loving shifters and finding Louisiana to their liking will love UNDER THE BAYOU MOON. I hope author Gynger Fyer (pronounced Ginger Fire) will keep these books coming.
SUMMARY
Jacques Bertrand is the sovereign leader of the biggest gator congregation in Louisiana. As his thirtieth bayou moon cycle approaches, he's in jeopardy of losing his shifting ability because he hasn't found his mate…literally. You see, gator shifters are mated from birth but his mate, Angelique, was abducted at birth. If he can't find her by his thirtieth bayou moon, he'll lose his ability to shift and by default, his ability to rule his territory. By sheer luck, he's led to Las Vegas where he finds his mate. But she doesn't know about her abilities nor does she know she has a mate. Can Jacques teach her how to be a shifter while making her fall in love with him? He has less than six months to try. Failure is not an option. His ruthless neighbor and adversary, Philip Boucher, has been trying to take over his territory for years. There's a lot riding on his ability to persuade his mate, but one look at her and he knows he'll move heaven and Earth to do it.
Angelique always knew she was different. The adopted daughter of Vegas casino owners, she didn't exactly have the usual upbringing. But when she shifts into a gator in a fit of anger, can a handsome stranger, claiming to be her mate, have the answers she's been searching for about her real parents, her mysterious shifting abilities, and her true destiny? And can she give up her dreams to embrace the life she would have had if she hadn't been abducted.
It's love on the bayou, Cajun style, as this Creole beauty does the one thing she swore she'd never do, fall in love with her mate.
---
What do you think about this review?
Comments
No comments posted.

Registered users may leave comments.
Log in or register now!