"Fictional documentary so good that it will have you questioning whether or not it's real!"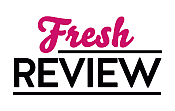 Reviewed by Debbie Wiley
Posted August 6, 2014

Addison Stone's death at the age of eighteen shocked the world. Was the young artist murdered, a victim of suicide, or was it simply an accident? Through interview snippets, Adele Griffin shows us the story of Addison Stone's tumultuous rise to fame as well as her dramatic end.
Wow! THE UNFINISHED LIFE OF ADDISON STONE is a fictional documentary but don't be surprised if you find yourself repeatedly questioning whether or not it's fictional. I must have googled the people, places and events half a dozen times as Adele Griffin does such a marvelous job at making the story seem real. We meet a plethora of characters and yet it is neither overwhelming nor do their personalities seem flat. Instead, Adele Griffin offers readers snippets of interviews that both shed light on the personality and events of Addison's life but also provide us insight into the actual interviewees. And who can't help but love the mystery of Ida and her impact on Addison's world?
Addison is a very emotional and passionate character. She throws herself wholeheartedly into anything and anyone she has contact with. Consequently, the love triangle she's involved in is perhaps the most chaotic and dangerously obsessive one I've ever read. So many times I wanted to close my eyes from the mayhem that was about to ensue and yet the story is so compelling that I couldn't put it down!
Adele Griffin takes the concept of epistolary fiction and turns it upside down! From the marvelous artwork to the very distinct voices of the people interviewed, THE UNFINISHED LIFE OF ADDISON STONE offers readers a unique and captivating fictional documentary. The strong cautionary message about mental health, medication, and obsession is quite powerful. I can't recommend THE UNFINISHED LIFE OF ADDISON STONE highly enough!
SUMMARY
For fans of Miss Peregrine's Home for Peculiar Children, Girl, Interrupted, and A.S. King, National Book Award- finalist Adele Griffin tells the fully illustrated story of a brilliant young artist, her mysterious death, and the fandom that won't let her go.
From the moment she stepped foot in NYC, Addison Stone's subversive street art made her someone to watch, and her violent drowning left her fans and critics craving to know more. I conducted interviews with those who knew her best— including close friends, family, teachers, mentors, art dealers, boyfriends, and critics—and retraced the tumultuous path of Addison's life. I hope I can shed new light on what really happened the night of July 28.
---
What do you think about this review?
Comments
No comments posted.

Registered users may leave comments.
Log in or register now!