"What if you went against your natural instinct?"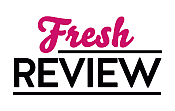 Reviewed by Susan Dyer
Posted August 3, 2014

Women's Fiction | Contemporary
Willa Chandler-Golden's Dad is a self help guru who has just written a best seller based on his theories. He believes that everything happens for a reason. Willa (short for "William") has lived her entire life believing the theories of her father's bestseller, "Is It Really Your Choice? Why Your Entire Life May Be Out of Your Control," and following his beliefs has resulted in a fairly secure life with a good marriage and a fast-track job.
When her husband, Shawn, recommends they take a "two-month break," her life goes out of control. But with a gentle, okay maybe not so gentle nudge from her best friend Vanessa, Willa starts to look deep inside her life and thinks that maybe taking a few risks might not be such a bad thing. After all, taking the easy road doesn't seem to be working for her anymore. But seriously, her husband wants a "break" and writes out a list of "rules" for that break that includes sleeping with other people? Shawn is a selfish jerk and at times I wanted to reach through the pages and strangle him. As you read THE THEORY OF OPPOSITES you will find yourself cheering for Willa as she finds her back bone and decides to create her own new map of her life.
Just to make things even stickier for Willa, she hears from her old boyfriend, Theo on Facebook, who is a very successful business rock star then she starts to wonder what might have been.
Subplots are plentiful and there is a lot of fun to be had in this quick read. The characters are all wonderfully complete and real and the story moves along at a quick pace.
Nicky, Shawn's nephew, is just a smart mouthed kid who is really the star here with thoughtful lines that give real meaning to Willa's predicament. Willa's family is crazy and totally dysfunctional and will have you giggling as you flip the pages!
THE THEORY OF OPPOSITES is a fun story, so much fun in fact that I read it in one sitting. I was laughing out loud at many of the things Willa was saying and denying and finished reading the very last page with a huge smile on my face. Allison Winn Scotch has a great way of making you feel the emotions that Willa is feeling. While reading, I started to think that maybe sometimes I need to do the opposite of what my intuition is telling me.. take some risks, you never know what could happen!
I really enjoyed THE THEORY OF OPPOSITES and would recommend it in a heartbeat to readers who enjoy women's fiction. As with all of Allison Winn Scotch's novels this one leaves you asking yourself if life really is the old saying of 'everything happens for a reason' or is it all about the choices you make?
SUMMARY
What happens when you think you have it all, and then suddenly it's taken away? Willa Chandler-Golden's father changed the world with his self-help bestseller, Is It Really Your Choice? Why Your Entire Life May Be Out of Your Control. Millions of devoted fans now find solace in his notion that everything happens for a reason. Though Willa isn't entirely convinced of her father's theories, she readily admits that the universe has delivered her a solid life: a reliable husband, a fast-paced career. Sure there are hiccups - negative pregnancy tests, embattled siblings - but this is what the universe has brought, and life, if she doesn't think about it too much, is wonderful. Then her (evidently not-so-reliable) husband proposes this: a two-month break. Two months to see if they can't live their lives without each other. And before Willa can sort out destiny and fate and what it all means, she's axed from her job, her 12 year-old nephew Nicky moves in, her ex- boyfriend finds her on Facebook, and her best friend Vanessa lands a gig writing for Dare You!, the hottest new reality TV show. And then Vanessa lures Willa into dares of her own - dares that run counter to her father's theories of fate, dares that might change everything...but only if Willa is brave enough to stop listening to the universe and instead aim for the stars
---
What do you think about this review?
Comments
No comments posted.

Registered users may leave comments.
Log in or register now!