"A powerful action packed techno-thriller set in a future too close for comfort!"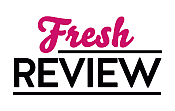 Reviewed by Audrey Lawrence
Posted August 3, 2014

It is a daring and desecrating assignment, yet the two senior Russian officials risked their careers to do it. Despite the high costs, their mission is complete, but they are shocked by their discovery from the crypt of Patrick McLanahan, the hated nemesis of the President of Russia.
Russian President Gennadiy Gryzlov's mind overflows with boiling thoughts of revenge for what the former Patrick McLanahan had done to him. There is no reasoning with Grylov's fury as he vows his vengeance on anything and anyone that McLanahan held dear to him, including the former American General's only son, Bradley. With his carefree university lifestyle and his time heavily focused on helping his team in designing a daring project that could result in the world's first orbiting solar power plant, will Brad McLanahan be able to cope with what evil might be planned for him?
Meanwhile, President Kenneth Phoenix of the United States sets out a new course of action that only escalates Gryzloy's fury. Will their actions and personal agendas take their conflict to a much higher and far more dangerous level? Will Phoenix make the right choice in responding to Gryzloy's threats? Will the advice he follows be the right one? Will his actions leave American astronauts in space vulnerable to attack? Will space be the new frontier for Earth's old battles?
Dale Brown, author of STARFIRE, is considered to be one of the best military related writers in North America and fans of his will certainly enjoy this latest techno-thriller that moves the action far beyond the sky being the limit! Given that, STARFIRE also reads very well as a stand-alone thriller as Brown makes appropriate linkages back to previous adventures, so a strong understanding of the characters involved is fully realized for impact.
As a New York Times best-selling author, Brown has numerous high selling books to his credit, including many exciting novels featuring the fabled Patrick McLanahan. STARFIRE, however, has a new twist with the action mainly focusing on Bradley McLanahan, a first year aerospace engineering undergraduate student at California Polytechnic University (Cal Poly) in San Luis Obispo, California. Brad is not a particularly brilliant student; yet, he is very well connected and has a special gift for getting experts to participate in and explain evolving technologies to him and his team. Brown's many fans, especially those following McLanahan, will be happy with STARFIRE as the latest in that series and STARFIRE is a great new start for readers new to Dale Brown's military and future oriented novels.
In addition to Brown's understanding of technology and how to convey that information to his readers in an exciting and interesting format, Brown is also highly skilled in looking at current events and following possible trajectories to plausible possibilities into the future. While I found STARFIRE to be more technology oriented that some of his previous books, I was quite taken by how well he highlights the precarious balancing act between nations of what constitutes political and personal aggression versus defensive action and what the consequences could be. Shocking and scary!
STARFIRE is a futuristic techno-novel that will definitely appeal to fans who like high stakes action. Brown will take you on a high tension filled ride far beyond any earth bound roller coaster and the action does not stop until its startling and dramatic ending. So, grab a copy of STARFIRE and get locked in for this rocketing reader adventure!
Learn more about Starfire
SUMMARY
New York Times bestselling author Dale Brown—"the best military writer in the country" (Clive Cussler)—is back with Starfire, a masterful military thriller that explores a future that is all too possible, and all too close–the weaponization of space
With the death of his heroic father, bomber and space warfare veteran Patrick McLanahan, Bradley McLanahan must now fly solo, leading a team of young engineers designing Starfire, the world's first orbiting solar power plant.
Starfire will not only deliver unlimited and inexpensive electricity to anywhere on planet Earth, it can also transmit power to the moon, and even to spacecraft and asteroids. It's a crucial first step in the exploration of the solar system, and Bradley and his team are on the cutting edge.
But U.S. president Kenneth Phoenix's plans to militarize and industrialize Earth's orbit sparks an arms race in space that eclipses the darkest and most terrifying days of the Cold War. Before he can prevent it, Bradley and his team are caught at the center of a battle that threatens to become all-out global war for control of space.
---
What do you think about this review?
Comments
No comments posted.

Registered users may leave comments.
Log in or register now!