"Detectives Alvarez and Pescoli have a killer to find"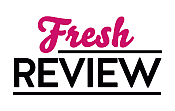 Reviewed by Shellie Surles
Posted August 3, 2014

Jessica has come to town hiding herself from the horrors of her past when she hears that bodies are being discovered she fears she may not have run far enough. Jessica came to town hoping for the help of the Sheriff who is in the hospital in critical condition, she doesn't know if she should run or go to his brother for help. Detectives Alvarez and Pescoli are dealing with a change in their leadership causing departmental upheaval, and numerous personal issues, when the first body is found. Now they must try to put aside some of what is going on and catch a killer in time to save Jessica.
Lisa Jackson is a masterful writer of suspense. She brings together the lives of all these people in a small town and shows how their lives interact. Lisa Jackson is able to keep the reader pulled into the book with everything going on in the story.
DESERVES TO DIE is part of the series about Detectives Alvarez and Pescoli, but it can be read as a standalone. The only problem I had with it having not read the other books in the series is it took me a minute during the beginning of the book to not get the two detectives confused as she jumped back and forth between their lives. Once I figured out who was who and where they stood in the story I was able to easily follow it. DESERVES TO DIE is a good suspense that keeps you on the edge of your seat till the end.
SUMMARY
Judged
As he watches, her body drifts below the water's surface, forever altered. Before he disposes of each victim, he takes a trophy. It's a sign of his power, and a warning--to the one destined to suffer most of all. . .
Condemned
In Grizzly Falls, Montana, Detectives Selena Alvarez and Regan Pescoli are struggling with a new commander and a department in the midst of upheaval. It's the worst possible time for a homicide. A body has been found, missing a finger. Alvarez hopes this means a murderer with a personal grudge, not a madman. But then a second body turns up. . .
Executed
As the clues begin pointing toward a suspect, Pescoli's unease grows. Even with Alvarez barely holding it together and her own personal life in chaos, she senses there's more to this case than others believe. A killer has made his way to Grizzly Falls, ready to fulfill a vengeance years in the making. And Pescoli must find the target of his wrath--or die trying. . .
---
What do you think about this review?
Comments
No comments posted.

Registered users may leave comments.
Log in or register now!