"A Wedding Party Romance Full of Sweet Swoons"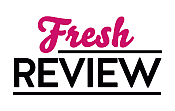 Reviewed by Samantha Randolph
Posted July 21, 2014

Already exhausted from work, Logan McCade isn't too thrilled to be given additional duties as best man when the groom asks him to keep an eye out for his little sister and make sure she participates in the wedding activities. When he sees just how much Sophie has grown up, his problem goes from trying to keep an eye on her to not being able to take his eyes, or his hands, off her. Sophie never guessed that Logan would be interested in her as most of her brother's friends just see her as a quasi-sister, but the more Logan forces her out of her shell, the sexier their interactions get. As the wedding gets closer, they might have to admit the wedding couple aren't the only ones with romance on their mind.
After reading several of the Wedding Dare Novels (which can be read as standalones), I was so intrigued by Logan and Sophie. BEST MAN WITH BENEFITS by Samantha Beck does a perfect job of answering all the questions I had building up to this extremely sexy story. Sophie is the oddball among the group of sorority bridesmaids, and while her insecurities are a bit overpowering at first, her character development is smooth and wonderful. Though she already sets goals for herself, Logan helps give her a little push, and it makes you just want to keep cheering her on. She's such a strong willed character at heart, and I love all the added details about her job. Workaholic Logan goes so well with her, because they balance each other out perfectly. He needs more quiet time and more fun, and Sophie could use some more business confidence. With that and the searing chemistry between them, they make a very sexy couple.
Overall, I'm immensely blown away by the Wedding Dare Novels as each has such an individual voice while still bringing everything together. BEST MAN WITH BENEFITS is easily one of my favorites in the series, and Samantha Beck delivers one heck of a smoldering and romantic story.
SUMMARY
How far can one favor go…
Logan McCade arrives at his best friend's wedding overworked and in desperate need of a vacation, only to discover his best man duties have been…expanded. He must coax Sophie, Colton's little sister, out of her shell or risk her hiding in her room all week. Logan figures he can handle one shy bridesmaid, but he's not expecting how much he enjoys "handling" Sophie.
Socializing has never been introverted web designer Sophie Brooks's strong suit, but she's determined to shed her wallflower image and embrace the "New Sophie"—a feat made easier with the supremely sexy Logan McCade tempting her to explore all her forbidden fantasies. If she's not careful, she just might fall for the best man.
Sophie's sweet, sexy, and delectably awkward demeanor brings much-needed calm to Logan's hectic life. With the nuptials only days away, Logan is forced to face the possibility that his favor to a friend might have become something else entirely…and that he's not willing to let Sophie go. Ever.
---
What do you think about this review?
Comments
No comments posted.

Registered users may leave comments.
Log in or register now!