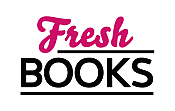 Explore new books in September
"A Heartbreaking Emotional Journey"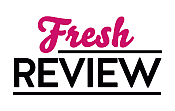 Reviewed by Susan Dyer
Posted July 20, 2014

How does a woman, who has just given birth to a beautiful baby boy, calmly dress herself and walk away from the hospital? Not only that, how does she leave her husband of seventeen years and her thirteen year old daughter behind? You are going to have to read LEAVING HAVEN to find out and let me tell you, you won't believe it. You will be like me, flipping the pages like a crazed person trying to understand what Georgia was thinking and why she did what she did.
Georgia and Alice have been best friends for so many years that their lives seem irreversibly entwined. They are more like sisters, and their families are bound together as well. Their daughters, Liza and Wren have been in each others' lives since birth. So when Georgia's attempts to have another baby meet with severe challenges, like a series of miscarriages and failed IVF efforts, it seems only natural that Alice would offer to donate one of her eggs. At first, Georgia doesn't know what to think. Alice and Georgia do sort of look alike. Would the baby look like Georgia? Would she feel a connection to a baby made with Alice's egg more than she would to a stranger's egg? Read LEAVING HAVEN to find out! You won't believe what happens.
While reading LEAVING HAVEN, you are given both Georgia and Alice's perspective--which really allows readers, to relate to both women and this makes things easier to follow. Their story is told in the past and the present. Obviously, there is a huge reveal in LEAVING HAVEN that I do not want to spoil for you, so I'm trying to go around it. Both are mothers to now teenage girls. I like both Georgia and Alice, each had their flaws but doesn't everyone? As a mother, it's easy for me to say, "How could you leave your baby?" But there are so many mitigating circumstances, I am not sure what I would have done if I were in Georgia's place.
The chapters alternate between Alice and Georgia, as well as going back in time, as we learn the story behind Georgia's disappearance. Alice and Georgia have two very different personalities. Alice describes Georgia as " open, honest, direct." She was "the quintessential earth mother, with her rambling old Victorian house and the bright colored skirts she wore (which she sewed herself) and her tendency to call everyone "darling" or "sweetie". She even bakes cakes for a living, a nurturing profession.
Georgia lost her mom when she was twelve and became a mother figure to her younger sisters Polly and Chessy. Polly is mom to four youngsters and Chessy is the youngest, still trying to find herself, and the relationship among the sisters was described perfectly. Alice was, according to Georgia, "all the things that Georgia wasn't- confident, organized, practical. Georgia felt reassured by Alice's steadiness, her unflappable common- sense approach to everything." Alice taught economics part- time at a local college, matching her personality.
LEAVING HAVEN is about families and friendships that take a really wrong turn! Who will be left with Haven, the baby that is left at the hospital at the beginning of LEAVING HAVEN? The baby so desired that it may destroy two families forever? LEAVING HAVEN is going to pull you in right away and will not let you go once you start reading. LEAVING HAVEN is so well written, that even though it jumps back and forth between the present and the past, it is very easy to follow. I know these characters and their story is going to stay with me for a very long time. I look forward to reading more by Kathleen McCleary.
SUMMARY
Georgia Bing and Alice Kinnaird have always been there for each other. Eager to help her best friend have another baby after several miscarriages, Alice donates one of her eggs. When Georgia learns she's going to have the baby boy she's always wanted, she's thrilled—until a devastating discovery destroys her dreams.
While Alice is happy to help her friend get pregnant, she also feels a twinge of disappointment that her own life is missing something . . . something she desperately craves. On the surface, Alice has everything—a busy social life, a great job, a faithful husband, an amazing teenage daughter. But her well-ordered world is knocked off its axis when she's tempted by a forbidden passion that threatens the bonds of friendship, marriage, and motherhood that sustain her.
As the safety of their past is shattered, Georgia and Alice must embark on journeys of self-discovery—odysseys filled with surprising challenges that will test them and force them to confront the truth about their lives . . . and the choices they've made.
---
What do you think about this review?
Comments
No comments posted.

Registered users may leave comments.
Log in or register now!