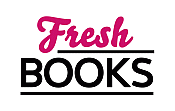 Grab a PSL and a great read in September
"The power of social media turns an ordinary dog into "Superdog!""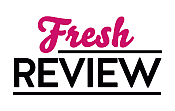 Reviewed by Viki Ferrell
Posted July 14, 2014

Jessica Champlin and Sebastian Hess have joint custody of Baxter, their mini goldendoodle, as a result of their divorce. Sebastian is a journalist and war correspondent and cares for Baxter whenever he is in town. Jessica is a stylist who works for several magazines, as well as politicians, movie stars and other celebrities. While out for a walk, Baxter breaks from Jess and runs across the street, then pounces on a little girl at the curb, knocking her over. Jess is profusely apologizing to the child's mother, when a neighborhood teen shows them the video he recorded of the incident. Baxter actually saved the child from being run over by a delivery truck that was speeding down the street. The teen puts the video on the Internet and it goes viral.
Baxter becomes "Superdog," an instant celebrity with TV shows, newspapers and magazines all wanting to interview him. But the added bonus is the collar and leash Baxter was wearing when he saved the little girl. Jess had sewn some stars onto the items just to upset Sebastian when he had custody of Baxter. Now everyone wants "dogwear" just like Baxter's. Jessica begins taking orders, and a new business is born. But with fame comes close scrutiny, and Jessica doesn't want people looking into a checkered past she'd rather forget.
THE DOG PARK is a charming story about a dog that becomes an instant celebrity. It's also a story about love and life; we never know where either is going to take us. Jess and Sebastian are strong characters, although Jess has many doubts and conversations with herself about just how strong she really is. Jess is dealing with several demons from her past, yet she still has to move through life and live in the present. The supporting characters help to move the plot along, giving it several twists and turns that are quite unexpected. Laura Caldwell brings out the pleasures and heartaches of owning a dog, yet shows how much love and devotion they bring to a family. Ms. Caldwell also blends several social issues, as well as the influence of social media, into a beautiful romantic tale to make THE DOG PARK a unique, yet delightful, story.
SUMMARY
A couple's best friend?
Stylist Jessica Champlin knows it takes more than a darling goldendoodle to save a marriage. She and her ex-husband, investigative journalist Sebastian Hess, had too many irreconcilable differences for even their beloved dog, Baxter, to heal. So they've agreed to joint custody, and life has settled into a prickly normalcy.
But when Baxter heroically rescues a child and the video footage goes viral, Jess and Sebastian are thrown together again, and her life takes some very unexpected twists. The line of dogwear she creates becomes wildly successful, and suddenly she's in the spotlight with everyone watching—the press, the new guy she's seeing, Sebastian and the past she never imagined she would face again. Soon there's only one person by her side—and it's the person she least expected. She's willing to open up to a new normal, just as long as Baxter approves.
---
What do you think about this review?
Comments
No comments posted.

Registered users may leave comments.
Log in or register now!