"An Intriguing New Romance with a Paranormal Twist..."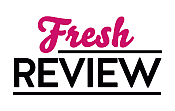 Reviewed by Rachel Williams
Posted July 11, 2014

Tess Damon is a tracker and assassin for a group known as PIE, Private Investigation and Elimination. As such, she hunts down and assassinates non-human "veilers," hence the title VEILED TARGET. After two jobs gone wrong, her employer gives Tess one more chance to get it right or she will be eliminated. She is to hunt down and take out Hugh Langston, leader of the local wolfen pack. Tess is more than willing to take on the job, as her fiancé had been killed by a wolf- shifter years before, and she is gunning for vengeance.
Tess meets up with Hugh on a blind date, thinking he is Trey, a member of Hugh's Night Runner wolf pack. Trey is actually missing without a trace, being held by a human rights group. When the pair meet cute for their date, they experience instant lust; but for Hugh it is more. Hugh begins to exhibit signs of classic mating tendencies. When another member of his pack informs him as to information about the whereabouts of Trey, Hugh cuts the date short and leaves. Tess follows, and they get into all sorts of danger, including a skirmish with a Banoth, a poison spitting, crap ball throwing creature. Shortly after, Tess and Hugh discover the truth about each other; but by this time they have discovered the need to work together against the dangers that face both of them.
Tess is an unusual heroine, to say the least. Even though it is stated that she is the best PIE has to offer, she is far from being a competent private investigator and assassin. Actually, she comes off as woefully inept and hard-headed. Hugh is honest and intelligent; and is a better drawn character, despite his overlooking the obvious bad guy. The plotline of VEILED TARGET is goes from humorous to serious without pause. Hugh and Tess are constantly having long conversations and throwing witty one-liners at each other, even while in the midst of the most serious of danger.
VEILED TARGET is author Robin Bielman's first foray into the genre of Paranormal Romance. The grim summary for the book leads the reader to believe this is to be a serious paranormal romance with a tough and fearless, kick-ass heroine. It is not far into VEILED TARGET that it becomes apparent the story is being played for laughs, and reads like a romantic comedy of errors. After switching gears and going with the flow of the humor, the writing style begins to make much more sense; and I was able to enjoy the story to a greater degree. VEILED TARGET is a fun read, much more so when the reader goes into it expecting the one-liners, ineptness, and slapstick humor. The plotline of a female PI is interesting if not new, and the romance is very nice. VEILED TARGET is the first book of Robin Bielman's new Veilers series, which shows great promise once the new series kinks are worked out.
SUMMARY
Never take Fate along on a date. The kiss goodnight could be deadly.
A Veilers Novel, Book 1
Tracking down Veilers—non humans—is only a sideline for Tess Damon. Vengeance for her fiancé's murder is her reason for living. But with two botched jobs on her record, if she fails to eliminate her next mark, she's dead.
She's not afraid to die, but not before she gets even. Too bad fate has a really bad sense of humor.
Hugh Langston, a wolfen half shifter, lives to keep both humans and his pack safe. But when rogue humans kidnap his apprentice, his rescue mission is compromised by a hot-as-hell, kick-ass woman who makes him think only one thing: mine.
Tess tries to ignore her feelings, but temptation trips her up. Especially when Hugh figures out he's her next target and forces her into an inconvenient alliance that tests all the laws against their attraction.
Now, with the line between good and evil getting blurrier by the minute, it becomes clear Tess's only hope of living to see another day—and finding a murderer—lies with the one man she's supposed to kill.
Warning: Contains one obscenely hot alpha and the woman who wants to love him before she kills him. Look out for a blind date, scorching sex, humor, lies, and untamable attraction.
Excerpt
"Cut the crap, Tess. Why were you following me?"

"How do you know I was following you?" Oops. She meant to say, "What makes you think I was following you?"

He gave a knowing smile—that looked ridiculously sexy rather than irritating. "I know you don't want to insult my intelligence so let's just say for argument's sake, if you were following me, why would that be?"

At least she'd gotten him to change his tone.

"Truthfully?" She leaned a little closer to him. She couldn't help it.

"That would be nice."

"I'm really not a very nice person," she announced.

"Neither am I." He reached out and moved a strand of hair behind her ear.

Was he trying to confuse her? Because it was working. She'd nearly fallen into his hand before he pulled it away. He was indeed a very bad man.

"That's good. I hate nice guys. So where does that leave us?"

"I haven't got all night, Tess." He lowered his chin, indicating—she presumed—he was growing tired of their banter.

She lifted an eyebrow. "No? That's too bad. I'm a night owl. I can—"

"Answer my question before I haul you to your car over my shoulder." His tone sent a little zing of pleasure right to the tips of her breasts.

"As if you could—" She was over his shoulder in one second flat. He moved swiftly, quietly and with superhuman strength. Uh oh. "Hey, put me down!"

He started down the alley, seemingly unbothered by her spastic attempts to get him to let her go. "You ready to walk and talk now?"

"Fine," she conceded, although the view of his backside was pretty damn good.

When both feet securely hit the ground, she tugged down her dress and shifted the V-neck into place. He watched her squirm to put the rest of the material back where it belonged and his roving eyes heated her from the inside out.

"I followed you because I wanted to help."

He started walking. "Do I look like I need help?" A little gleam—and major interest?—flickered in his sideways glance.

"Well, no. But I'm very capable and I didn't feel like going home, so I decided there was no harm in making myself available to you should you need me." She took a deep breath. It was time to put the question out there. "Did you know Dane is a—"

"Wolfen? Yeah I know."

"How do you—"

He stopped and turned toward her with confusion and passion in his deep blue eyes. For several seconds he stared at her, like he was trying to get inside her head. Guess what she was thinking. "I'm the leader of the Night Runners," he finally said.

She imagined he'd told her something he'd never told another human being before.

What the hell was she going to do now?
---
What do you think about this review?
Comments
No comments posted.

Registered users may leave comments.
Log in or register now!