"Rich men and their secret societies never cease to shock"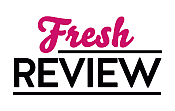 Reviewed by Shellie Surles
Posted July 7, 2014

Nothing sucks as much as waking up with the head of a dead person in the trunk of your car and not being able to remember the last twenty-four hours especially when you wake up with a hot sexy porn star. Who forgets a night with a woman like that? Well Jack Madson does and now he has a lot of explaining to do. He doesn't quite know how to help himself so when his old high school friend shows up richer than rich and needing help instead of saying no like he should, he offers to help. Things steadily get more complicated, people die and Jack's own life becomes endangered. Now he must figure out how to help his friend, the girl he loves and himself before time is up.
Ron Felber has created a very interesting story twisting a world of intrigue and danger with characters that are a total mess yet likeable. Jack Madson wakes up taking drugs and drinking and stays that way until he takes drugs to sleep at night. He is falling apart but somehow still manages to function. THE KAFKA SOCIETY is quite fascinating to read.
Jack Madson is not a lucky guy and has to earn all he gets and work very hard to solve any cases. THE KAFKA SOCIETY is a good story about the sick corruptness of the very rich and powerful and how they do as they please and care not how it affects the rest of us. Ron Felber shows us a sick twisted world within the realm of the KAFKA SOCIETY.
SUMMARY
After a night of clubbing, Jack has no memory of how stripper, Amber Starr got into his bed. Great sex doesn't make up for the discovery of a severed head in the trunk of his Mustang convertible. Is Madson a murderer? Before that question can be answered he finds himself helping old high school nemesis, Tom Dougherty, FBI's head of East Coast Operations, to get disentangled from a blackmail scam set up by porn queen Havana Spice. Reluctantly, Madson agrees and it's through Havana that the mask is lifted from Dougherty to expose him as head of a criminal organization that specializes in the most monstrous of enterprises: global human trafficking, run from the underground tunnels beneath New York City, directed by a coterie of intellectual thugs known as the Kafka Society. Once again, the reader follows Madson through a wealth of evil and exotic pleasures before the exciting conclusion of this thrilling page turner.
---
What do you think about this review?
Comments
No comments posted.

Registered users may leave comments.
Log in or register now!