"What if you could see the future in all its possibilities?"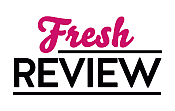 Reviewed by Debbie Wiley
Posted July 6, 2014

Karyn, Anna, Nail, and Tommy are used to working together, pulling off heists of odd artifacts for various buyers. They've caught the attention of well-known criminal mastermind, Enoch Sobell, and his henchman, Greaser. The score he offers them is just too good to turn down, particularly for Karyn. Karyn hallucinates the future but without the drug called "blind", the visions overwhelm her- and "blind" is expensive. Unfortunately, the artifact Sobell wants them to obtain is much more than expected as they are about to face a very powerful being... and one who wants them to succumb or die.
PREMONITIONS is dark, gritty, and utterly captivating! Writing about hallucinations is not an easy task but Jamie Schultz does a marvelous job at capturing the confusion and misery that accompanies Karyn's condition. Even better, she keeps the reader aware of reality even when Karyn isn't fully functional by providing us with various narrators to give us the perspective that Karyn lacks.
I'm a little surprised by how much I love the characters in PREMONITIONS. I'm not normally a fan of characters who regularly commit crimes but Jamie Schultz gives us enough history to understand why the characters are in their various situations. Karyn is the focus of most of the story but it is Nail who I like the best. He's straightforward and levelheaded, which adds a much needed contrast to the madness of the Brotherhood, Sobell, and even Karyn.
PREMONITIONS dives right into the supernatural, giving us demons, gods, and their supernatural acolytes galore. Jamie Shultz breathes new life into the urban fantasy genre, giving readers a whole new take on what happens when crime lords and the denizens of Hell collide. PREMONITIONS is a wild ride, and I sure hope we get to see Karyn and the rest of the crew in future books!
SUMMARY
TWO MILLION DOLLARS...
It's the kind of score Karyn Ames has always dreamed of—enough to set her crew up pretty well and, more important, enough to keep her safely stocked on a very rare, very expensive black market drug. Without it, Karyn hallucinates slices of the future until they totally overwhelm her, leaving her unable to distinguish the present from the mess of certainties and possibilities yet to come.
The client behind the heist is Enoch Sobell, a notorious crime lord with a reputation for being ruthless and exacting—and a purported practitioner of dark magic. Sobell is almost certainly condemned to Hell for a magically extended lifetime full of shady dealings. Once you're in business with him, there's no backing out.
Karyn and her associates are used to the supernatural and the occult, but their target is more than just the usual family heirloom or cursed necklace. It's a piece of something larger. Something sinister.
Karyn's crew and even Sobell himself are about to find out just how powerful it is… and how powerful it may yet become.
---
What do you think about this review?
Comments
No comments posted.

Registered users may leave comments.
Log in or register now!