"DON'T LOOK BACK will leave you with terrifying, fear building emotions"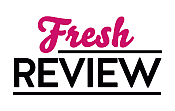 Reviewed by Teresa Cross
Posted July 4, 2014

Imagine that you decide to take a trip to the jungles of Oaxaca, Mexico to just have time to yourself. You are there with people you do not know for a whole week. Now imagine your worst nightmare for that week! You are always looking behind your back, running for your life, while trying to keep from getting lost. That is how the week went for Eve Hardaway in DON'T LOOK BACK written by Gregg Hurwitz.
In what was supposed to be an anniversary trip for Eve and her husband turned out to be a trip just for one. After Rick, her husband leaves her for a more elegant woman; she decides to take a trip that she had planned on suprising him with. She ends up traveling to stay at the Dias Felices Ecolodge with five other tourists to stay for several days. This turns out to be a trip she'll never forget, if she is able to live from it.
It does not take Eve long to find out that her hut was only occupied about four months ago and she accidentally finds clues to what might have happened to the girl before her. There is something in the jungles of Oaxaca and at first no one believes her. She finds a camera and several pictures and that has a few of the other tourists that she is traveling with to ask questions as well.
Then one of them ends up missing and Eve feels it is her fault. Did she see something that she should not have that put her and the others in danger? What or who is after them? The tourists and the their guide for the trip, a couple named Neto and Lulu are left running for their lives in a monsoon of a storm! Will Eve make it out alive with her friends? Will she have the strength to survive to see her son again?
DON'T LOOK BACK by Gregg Hurwitz will be on your mind days after you finish it! A lot of research went into this novel leaving me with the sense that I could feel the jungle heat, as well as the tense suspense and fear that Eve and the others felt through the fight for life in the jungle. DON'T LOOK BACK is a book you will want to read non-stop to the end.
SUMMARY
In Don't Look Back, Eve Hardaway, newly single mother of one, is on a trip she's long dreamed of—a rafting and hiking tour through the jungles and mountains of Oaxaca, in southern Mexico. Eve wanders off the trail, to a house in the distance with a menacing man in the yard beyond it, throwing machetes at a human-shaped target. Disturbed by the sight, Eve moves quickly and quietly back to her group, taking care to avoid being seen. As she creeps along, she finds a broken digital camera, marked with the name Teresa Hamilton. Later that night, in a rarely used tourist cabin, she finds a discarded prescription bottle—also with the name Teresa Hamilton. From the camera's memory card, Eve discovers Teresa Hamilton took a photo of that same menacing looking man in the woods. Teresa Hamilton has since disappeared.
Now the man in the woods is after whoever was snooping around his house. With a violent past and deadly mission, he will do anything to avoid being discovered. A major storm wipes out the roads and all communication with the outside world. Now the tour group is trapped in the jungle with a dangerous predator with a secret to protect. With her only resource her determination to live, Eve must fight a dangerous foe and survive against incredible odds—if she's to make it back home alive.
---
What do you think about this review?
Comments
No comments posted.

Registered users may leave comments.
Log in or register now!