"Pure Enjoyment!"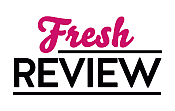 Reviewed by Jennifer Barnhart
Posted July 3, 2014

On the verge of death, Edie's life is saved by the vampire Raven at the cost of her freedom. Raven supplied his vampire blood to cure the deadly disease that would have killed Edie, but now she's his to command, and she has no choice but to obey. Edie knows she is bound by blood to protect Raven, but that doesn't mean she isn't going to do her best to find a way out of the Catacombs, an L.A. night club that is the entrance to Raven's underground lair. She knows Asher, her fiancé, will stop at nothing to get her and their unborn baby back, but first they'll have to drain Raven of his power or Edie will never truly be free.
BLOODSHIFTED by Cassie Alexander is a spunky, action-packed pleasure to read. Edie is a wonderfully fun character, and her personality shines in every scene, revealing her depth and making me root for her even more. She's compassionate, funny, and strong willed. I love that this situation makes her rely on herself. She never gives up hope that Asher will come for her, but she doesn't sit around waiting for him to rescue her. She actively tries to save herself!
BLOODSHIFTED is the fifth book in the Edie Spence series, and I can't wait to read more. Cassie Alexander combines a sassy lead character with a dark and terrifying world to create pure enjoyment. The action is immediate and tense, the dialog is snappy, and the conclusion is an emotional roller-coaster. Fans of urban fantasy with a little romance, lots of action, and a fabulously spunky protagonist will love Edie Spence and BLOODSHIFTED.
SUMMARY
Ambushed. Blindfolded. Kidnapped by vampires. Edie Spence must race against time to save herself and her baby—from the nightmare that flows through her veins…
As a nurse in the hospital's secret Y4 ward, Edie has seen her share of daytimers. Once-ordinary humans who've tasted vampire blood, daytimers are doomed to serve their nighttime masters. Forever. And now Edie has to face something even more horrifying: she's become one too…
BLOODSHIFTED
Abducted by the vampire Raven, Edie is taken to the catacombs beneath the Catacombs, an ironically-named L.A. night club that supplies fresh blood and other favors for its vampire Masters. Edie has no intention of swapping her nurse's uniform for a cocktail dress—not when her newborn infant needs her. But if she and Asher—her shapeshifter fiancé—can't figure out a way to bleed Raven's power, they may never get out of this plasma-soaked pleasure palace…undead or alive.
---
What do you think about this review?
Comments
No comments posted.

Registered users may leave comments.
Log in or register now!