"Lyrical and Lush Modern Day Retelling of the Ballad of Tam Lin"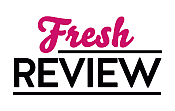 Reviewed by Debbie Wiley
Posted July 3, 2014

Finn Sullivan is still grieving the loss of her sister, Lily Rose, when she and her father move to his hometown of Fair Hollow, NY. Fair Hollow is an odd town, where the atmosphere often resembles a Renaissance Fair more than a town with two colleges. Finn immediately befriends Christie and Sylvie, but she senses something is amiss with Fair Hollow. What will she learn about the mysterious Fata family? And will her heart- and her friends- survive her strange attraction to Jack Fata?
THORN JACK is the first in the Night and Nothing series, and features a modern day retelling of the ballad of Tam Lin. Katherine Harbour takes readers on a journey where Keats, Yeats, and Shakespeare are routinely quoted as their tales weave seamlessly into Harbour's world-building. Through Katherine Harbour's brilliant and lush storytelling, I could easily envision the myths and tales springing to vivid life.
Part of the beauty of THORN JACK is the lyrical storytelling. Katherine Harbour crafts an opulent world of masks and mythical beings that is constantly fraught with peril. It's impossible not to get sucked into her vibrant world as we see fairies both frolicking and plotting while humans fall prey to their whims. Finn is the perfect heroine for Harbour's eerie setting as she tries to adjust to a world very unlike her San Francisco home.
THORN JACK is a dark look at the magical world of fairies. Katherine Harbour immerses the reader into an alluring world where nothing is quite as it seems and everyone hides behind a mask of some sort. I didn't want THORN JACK to end as the beauty of the world captivated me and leaves me hungry for the next book in the series. THORN JACK is highly recommended, particularly for those who like their fairy tales dark, enthralling, and even a wee bit disturbing. Katherine Harbour's storytelling is nothing short of masterful!
SUMMARY
Combining the sorcery of The Night Circus with the malefic suspense of A Secret History, Thorn Jack is a spectacular, modern retelling of the ancient Scottish ballad, Tam Lin—a beguiling fusion of love, fantasy, and myth that echoes the imaginative artistry of the works of Neil Gaiman, Cassandra Clare, and Melissa Marr.
In the wake of her older sister's suicide, Finn Sullivan and her father move to a quaint town in upstate New York. Populated with socialites, hippies, and dramatic artists, every corner of this new place holds bright possibilities—and dark enigmas, including the devastatingly attractive Jack Fata, scion of one of the town's most powerful families.
As she begins to settle in, Finn discovers that beneath its pretty, placid surface, the town and its denizens— especially the Fata family—wield an irresistible charm and dangerous power, a tempting and terrifying blend of good and evil, magic and mystery, that holds dangerous consequences for an innocent and curious girl like Finn.
To free herself and save her beloved Jack, Finn must confront the fearsome Fata family . . . a battle that will lead to shocking secrets about her sister's death.
---
What do you think about this review?
Comments
No comments posted.

Registered users may leave comments.
Log in or register now!