"Austin and Hunter exposed Jason Teffen, and now Alex Diaz has the power to end him for good!"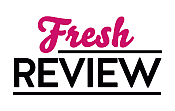 Reviewed by Teresa Cross
Posted July 2, 2014

Romance Contemporary | Romance Erotica Sensual
In the last of the Fifth Avenue trilogy EXPOSE ME, written by Kate Hewitt, one of the main characters, Alex Diaz has to finish what his friends Austin and Hunter started. He has to put an end to the scandalizing doings of Jason Teffen so the world will know his deep, dark secrets. They are secrets that the world has no clue of.
Let's face it; Jason has an upstanding reputation with has done nothing but advocate for women issues and he has society. His law firm helped many women succeed in their career by offering them a position with his office. How could this man be anything else but perfect and loved in the eyes of others? Just what secrets does Alex have on him?
As Alex tries to finalize his plan that he and his friends have to expose Mr. Teffen, he finds he needs the help from Chelsea Maxwell, the host of Chat with Chelsea. Can he find a way to convince her to go along with exposing Jason Teffen during the one interview that will make her career? Or will she help expose certain feelings and fears that he has kept hidden for so many years?
Chelsea and Alex both do a lot of soul searching to unlock their own demons in their closets. Will it bring them closer together or make them run from each other? Can they even admit their own feelings?
I had a blast reading this final touch to a well- done series.EXPOSE ME put the perfect ending to a storyline that I was excited to read. Kate Hewitt did a wonderful job with closure to such a scandalizing tale in EXPOSE ME.
SUMMARY
TEN YEARS AGO ONE DEVASTATING NIGHT CHANGED EVERYTHING FOR AUSTIN, HUNTER AND ALEX. NOW THEY MUST EACH PLAY THEIR PART IN THE REVENGE AGAINST THE ONE MAN WHO RUINED IT ALL.
With ruthless determination, Alex Diaz has risen up from his deprived roots to become the head of a global media empire. But he has one last thing to achieve…avenge his friend by destroying the man responsible for her death, Jason Treffen. With stunning talk-show host Chelsea Maxwell about to interview Treffen live on TV, this is Alex's chance.
He'll use her show to exact a very public revenge—and seducing Chelsea, if needed, would certainly be no hardship. But he underestimates Chelsea and the attraction between them, and as their relationship deepens, Alex realizes that to annihilate Treffen could also shatter the life that Chelsea has built to protect herself….
Excerpt
Ten years ago, one devastating night changed everything for
Austin, Hunter and Alex. Now they must each play their part in
the revenge against the one man who ruined it all.
Read Kate Hewitt's dazzling finale to the
Fifth Avenue
trilogy in:
EXPOSE ME
* * *
"You sound like you hate the man."
"Hate isn't the right word. But I'd like to see what he does with an interview. What you do with it." He raised his beer bottle to his lips, his eyes hard.
She straightened, flashed him one of her glittering smiles. "Well, stay tuned, then. It airs live on March twentieth." And without waiting for a response, she turned and walked away from him, her shoulders thrown back, her chin held high.
Alex watched her leave. For a moment there he'd considered telling her the truth about Jason Treffen, but then he'd thankfully thought better of it. It was hardly cocktail party chitchat, and he didn't know her well enough to trust her with that particular powder keg. Not yet, anyway.
She was ambitious, he got that, and tough. He was pretty sure she had the balls to bring down Treffen on live television if she wanted to.
The question was, did she? Could he convince her? He possessed a savage need to see Treffen with his world crumbling around him while everyone else saw it, too. No longer would the man fool everyone into believing he was such a damned saint. They would know him not just as a sinner, but as a devil. Austin had already exposed Treffen to his family with the help of Sarah's sister, Katy. Hunter was working on ousting Treffen from his law firm. And Alex had been charged with showing the world what he really was: a monster who used the women he claimed to be saving. Who damned them to lives of shame, scandal and sin. Everything in Alex ached to see Jason publicly exposed—and he would do whatever it took to make it happen. Including use Chelsea in whatever way he could. The woman was cold. He didn't feel so much as a fl icker of guilt for using her. But he did feel a certain amount of frustration. Sexual frustration. He wanted Chelsea Maxwell in bed, beneath him, those gray-green eyes turned to molten-silver with desire. He wanted her haughty little smile to become a desperate begging kiss, to turn her tinkling laugh into a breathy sigh of pleasure and need. He wanted to be the one to do it. To shatter her icy control and make her melt. For him.
* * *
The third and final step to revenge in the Fifth Avenue trilogy. Alex has the power... August 2014 Copyright © 2014 by Harlequin Books S.A.
---
What do you think about this review?
Comments
No comments posted.

Registered users may leave comments.
Log in or register now!