"Obsession, Betrayal, and Desire Rule in the Court of Annwyn"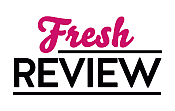 Reviewed by Jennifer Barnhart
Posted June 28, 2014

As the disgraced daughter of the previous Lord of the Hunt, Ella has spent three centuries in the human world making gowns for the elite. She can feel the winter coming and knows that she must return to Annwyn before the power shift or she will die like so many of the mortals she's known over the years. She promises herself she'll leave after just one more job...
Isaac Norton is a recently returned soldier who dreams of battle every night. Not the kind he saw overseas but a battle in a snow-covered land. A battle where the blood is blue, and he wields a sword instead of a gun. He knows it's a battle he has yet to fight, in a world far different than his. Isaac's visions have always come true, and when he sees Ella who has come to make a dress for his actress sister, he knows his world is about to change. Ella can give him the answers he seeks, but the price will be his soul.
THE CHANGELING SOLDIER by Shona Husk is book 2.5 in the Court of Annwyn series. This novella packs a wonderfully intense plot with a dark thread of obsession, betrayal, and desire. Each book I read in the Court of Annwyn series gets better. Author Shona Husk reveals a new facet of Annwyn in each and every book. It keeps this series fresh and creates an intricate system of power and conflict. With every addition to this series, I love this world a little more.
The plot of THE CHANGELING SOLDIER is set in the human world, but with Isaac's visions and Ella's internal pull to the fairy kingdom of Annwyn, the political intrigue that connects each book in this series is never forgotten. It connects the worlds in a way that make the threat of a power shift real to both worlds.
What I particularly like about THE CHANGELING SOLDIER is the unconventional love story. Shona Husk doesn't force a connection on the characters in a short amount of story time. Instead, she captures the hope and promise of a new relationship. Ella and Isaac's futures are tied together, and Isaac knows what is coming, but neither character is the type to throw themselves headlong into trust and love. They are cautious characters and the promise of a future is infinitely sweeter and more romantic.
If you've never read any of the Court of Annwyn novels by Shona Husk, you should. I suggest reading them in order because new corners of Annwyn and character motivation are revealed in each novel, creating a complex storyworld and plotline. It is possible to read them as standalones, but you'd be missing out on a magical, romantic series. THE CHANGELING SOLDIER is a wonderful addition to the Court of Annwyn series and is as romantic and hopeful as the promise of love.
SUMMARY
Her time in the mortal world is running out...
After fleeing Annwyn three centuries ago, Ella built a life in the mortal world making gowns for European royalty and playing in mortal intrigues. Now those Courts are long gone, and she dresses Hollywood starlets. Mortals come and go, but Ella always ends up alone. She longs for the home she left behind.
He's been dreaming of the coming battle all his life...
Isaac Norton is a returned soldier. Now home, he's restless and his recurring dream is becoming more frequent: he's fighting on a snow-covered field stained with blue blood. When he sees Ella, he knows she isn't human. And she knows what he is, a changeling.
Ella can give Isaac the answers he needs, but there will be a price to pay: his soul.
---
What do you think about this review?
Comments
No comments posted.

Registered users may leave comments.
Log in or register now!