"A short prequel to author's "Demon's Daughter""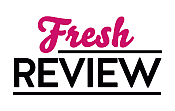 Reviewed by Annetta Sweetko
Posted June 26, 2014

Romance Paranormal | Fantasy Urban
THE DEMON LORD has conquered the mortal world, now all he needs is to conquer a goddess who will complete him. Allia has been sent by her sister goddess' to ensnare the Demon Lord and make him her slave. It seems that this plan is not meant to succeed. Allia cannot imagine falling for this arrogant demon, but indeed that is where her heart leads her. How can she ensnare him and save the mortals when she herself has become ensnared?
THE DEMON LORD is a short ... very short ... prequel to author Paula Altenburg's Demon Outlaws series. Allia and the Demon Lord are the parents of Airie, the main character of The Demon's Daughter. This story will give readers of this series a closer look at what transpires between the demon and the goddess. When starting out with her plan Allia had no idea what the results would be from her falling in love, nor could she recognize that he felt possessive and for a demon that is as close to love as possible. Even as they begin to face the fact that they belong together others come between them.
I'm afraid that having read The Demon's Daughter I got a Romeo and Juliet tragedy feel concerning this couple ... knowing how things would end. While I appreciated the author throwing out a little more background information on this amazing world of hers, to be honest I didn't see where this was a real necessary story to put out for readers. If you want to know about Airie's parents and how and why they came together... then this story will give you what you seek.
SUMMARY
The Demon Lord has conquered the mortal world and sampled its pleasures. Now all he needs is to conquer the goddess who is meant to complete him. She, however, has other plans.
Allia is sent by her goddess sisters to win the heart of the Demon Lord and make him her slave. But Allia soon discovers that the Demon Lord's heart is not easily given, and that in order to win it, she must sacrifice her own.
---
What do you think about this review?
Comments
No comments posted.

Registered users may leave comments.
Log in or register now!