"A sexy ride with another Thompson brother..."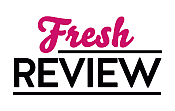 Reviewed by Rachel Williams
Posted June 21, 2014

Janey Watson has been in love with Len Thompson all her life. As the big brother to her best friend Katy, she has had almost unlimited access to Len, to stalk him and moon over him. As for Len, he has always been aware of Janey's crush on him, but has never acted on it. As ONE SEXY RIDE begins, all that is about to change. Janey is a handywoman, and is currently refurbishing the old family home to sell. After that, it's off to the big city for her, to find better job opportunities. She is simply not able to make a go of it with her business in their small home town.
After saving Janey from a creep who has fed her drugs, Len sees a new side to Janey. Now that he knows she will shortly be leaving forever, he decides it would be a good time to have a quick affair with her before she goes. It seems quiet, stable Len has also had a thing for Janey over the years. The couple begin dating; and although Janey has been sexually active over the years, Len has never been with a woman. Due to a long standing issue in his past, he has never wanted to get too closely involved in a romantic relationship. With Janey, he feels safe; and of course, she's leaving soon. Once the pair become sexually active, the restrained and discreet Len becomes quite the sexual dominant; and Janey is more than happy to help him explore his desires.
The affair is progressing nicely, and Janey is coming closer to finishing the work on her home before putting it on the market. Then a local repairman competitor comes to her with the idea to combine their businesses. This would enable Janey to take on more and bigger jobs, and more importantly, to not have to leave town. When Len discovers that Janey is staying, he panics and suddenly breaks off their romance. After enduring the recriminations of friends and family over dumping Janey; Len begins to realize that he wants more with hear. Unfortunately, it may very well be too late to salvage their relationship.
ONE SEXY RIDE is the second book in author Vivian Arend's new Thompson & Sons series; which takes place in the same setting as her entertaining Six Pack Ranch series. While Janey is an enjoyable character with traits and a love of life that make her a delight to read about, Len is harder to get a handle on. While his reasons for being reticent in falling in love is made clear in the story, it is not until late in the book that this revelation appears. This makes Len often appear to the reader to be a callous jerk, especially when he breaks it off so suddenly with Janey. Regardless, the storyline works around Len's insecurities in a capable, deft manner until the big reveal.
ONE SEXY RIDE is a charming, delightful story with the witty characterizations which fans of Vivian Arend's work have come to expect. There is mention of characters from other books, but in no way that detracts ONE SEXY RIDE from being a satisfying and pleasurable standalone read.
SUMMARY
His goal is to stand firm
As the middle child in a big family, Len Thompson has found it easy to slip under the radar. His relationships outside the family-run garage tend to run a mile wide but only an inch deep as he keeps his heart, body and soul protected. But when the one woman he's always wanted makes it known she'll soon be leaving town, he can't resist letting her into his carefully constructed fortress.
Her gift is rocking his world
Chasing her best friend's big brother has both entertained and frustrated Janey for years. She's not sure what triggered his change of heart, but hell, yeah, she'll accept it. All of it. Every kiss, every touch, every bit of body-shaking pleasure. Working to meet her renovation deadline is suddenly not nearly as interesting as the mind-blowing escapades she's enjoying with the big sexy mechanic.
When old fears threaten, Len must finally choose—face his past or let their future crumble.
---
What do you think about this review?
Comments
No comments posted.

Registered users may leave comments.
Log in or register now!