"Pia and Dragos Run into Some New Relationship Trouble..."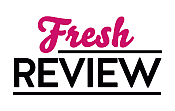 Reviewed by Rachel Williams
Posted June 19, 2014

PIA SAVES THE DAY is another one of the seemingly unending Wyr short stories from author Thea Harrison. These tales are tucked in between the regular books in the Elder Races series. This time around, Pia and Dragos have decided to take their toddler son Liam out of the big city to go live in the countryside of upstate New York. They have been busy getting the house and grounds ready to move into. Dragos, not content to just oversee the renovations, has placed himself squarely in the middle of a demolition project on the property.
After being seriously hurt in an explosion, Dragos has lost all memory of who he is and those around him. Pia attempts to reach him telepathically; but after extricating himself from the rubble, Dragos has found himself to be a dragon in unfamiliar surroundings and flies away. After sending their son Liam and most of their entourage away, Pia strikes out on her own to find her mate and attempt to heal his wounds and memory.
What Pia finds is a dragon who has no notion of who she is, or even who he is. Dragos has become a solitary dragon in his most feral form. After a rocky beginning, Pia tries to reach his inner memories and emotions. Pia attempts to reason with him; and to help him come to terms with his life, even if he remembers none of it. The couple then make an effort to reconstruct their relationship from the ground up. Although Dragos still doesn't know who he is, he realizes that he wants Pia and is willing to follow her back home to try to reconstruct his memories. Dragos wants to rebuild his life with his family, even if he doesn't understand that life.
PIA SAVES THE DAY is a cute but very quick read. This is the kind of tiny story that many authors put on their website as free reads for their fans. As with the other between-the-book tales of the Elder Races series, PIA SAVES THE DAY is a quite short, rather expensive story; best suited for the most faithful fans of the series with a desire to know even more about Dragos and Pia's lives, and who have the money to burn. Although a sweet little bit of an anecdote, other readers of Thea Harrison's Elder Races series may do better to stick with the regular full-length books in the series. PIA SAVES THE DAY is an amusing story, but definitely not the place to begin reading Thea Harrison's overall very good Elder Races series.
SUMMARY
In the latest story of the Elder Races, two mates face their deadliest challenge yet—each other…
Pia and Dragos's magical young son Liam (the Peanut), is growing at an unprecedented rate, and if that isn't enough, he is also exhibiting new, and unpredictable, magical gifts. To protect him, the concerned parents decide to move to upstate New York.
Both Dragos and Pia relish the idea of leaving behind the city. They finally have the space to indulge their Wyr side, and Liam can grow in safety. It's a breath of fresh air—literally—but their idyllic situation is shattered when Dragos is injured in a freak accident.
Stripped of his memory and bereft of Pia's taming influence, there's nothing holding back Dragos's darkest side. And in order to restore her family and save her mate, Pia must confront the most powerful menace in Elder Races history.
---
What do you think about this review?
Comments
No comments posted.

Registered users may leave comments.
Log in or register now!