"What if everything and everyone that was ever lost went to one place?"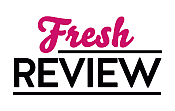 Reviewed by Debbie Wiley
Posted June 16, 2014

Women's Fiction Contemporary | Fantasy
Sometimes we just want to forget everything and run away. Lauren Chase does just that in LOST but what she discovers is a whole new world....
Lauren is sick of it all. She's sick of doctors, hospitals, tests, and worst of all she's sick of the medical predictions. Instead of dealing with the results of the latest medical test, Lauren takes a drive- and ends up in the town of Lost. Scavenging is the norm and her only two companions are the mysterious man known as Finder and the odd little girl named Claire.
There is no return from the town of Lost, not until you are Found (although the definition varies by person as to what being Found entails) and the Missing Man grants you a return back home. There's just one problem... the Missing Man took one look at Lauren and fled the town of Lost. Now, Lauren is in a new town where all the rules are different. Will Lauren find her way home or will she remain lost?
Sarah Beth Durst does a marvelous job at fleshing out both the characters and the world of THE LOST. In fact, the town of Lost itself is practically a character, albeit a very strange and quirky one. The narrative is a bit fragmented and yet it works perfectly. Lauren's somewhat rambling flight of ideas actually serves to heighten the tension and mysterious aura surrounding THE LOST.
I love the symbolism in THE LOST and the mysteries surrounding each character as well as the town itself. Just who are Finder and the Missing Man? How did the town of Lost come into existence and where is this parallel world of forgotten things and people? In some ways, THE LOST offers the reader more questions than answers. Some of the scenes are gut-wrenchingly painful as THE LOST definitely has some tearjerker moments.
THE LOST feels much like a Twilight Zone episode and I love the quirkiness and strangeness of Sarah Beth Durst's new world. Keep your Kleenex handy while venturing into THE LOST! My only complaint is that I have to wait till November for the second book in this phenomenal trilogy. THE LOST is highly recommended!
Learn more about The Lost
SUMMARY
It was only meant to be a brief detour. But then Lauren finds herself trapped in a town called Lost on the edge of a desert, filled with things abandoned, broken and thrown away. And when she tries to escape, impassible dust storms and something unexplainable lead her back to Lost again and again. The residents she meets there tell her she's going to have to figure out just what she's missing—and what she's running from—before she can leave. So now Lauren's on a new search for a purpose and a destiny. And maybe, just maybe, she'll be found….
Against the backdrop of this desolate and mystical town, Sarah Beth Durst writes an arresting, fantastical novel of one woman's impossible journey…and her quest to find her fate.
---
What do you think about this review?
Comments
No comments posted.

Registered users may leave comments.
Log in or register now!