"How is it possible not to have aged when five years have passed?"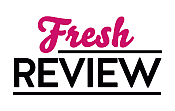 Reviewed by Samantha Randolph
Posted June 15, 2014

Kyra Agnew has a pretty good life as star of the softball team with a great best friend and a gorgeous and sweet boyfriend. On a drive with her dad after a game, everything changes when she sees a blinding light. She wakes up behind a dumpster and as she tries to find her parents, she discovers that five years have passed since that day. The strange thing is she hasn't aged a day, and she has the exact same bruise and tan she had the day she disappeared. Now with divorced parents and her boyfriend (whose little brother is now all grown up and looking great) dating her best friend, Kyra must figure out what exactly happened five years ago and why strange national security men are asking her questions.
THE TAKING by Kimberly Derting is everything I expected it to be and more. I love her Pledge series, and I was so excited to read her latest book, also the beginning of a new series. It's a thrilling adventure from the first chapter, and the mix of action, alien mystery, romance, and family bonds are done so well. There are also some wonderful and gasp-inducing twists that will have you trying to get to the end as soon as possible.
I love Kyra with how she manages to cope when she wakes up and her overall personality that just makes you care about her, but my favorite character is definitely her love interest, Tyler. Tyler is her ex-boyfriend's not-so-little brother now that five years have passed, and he has some incredibly sweet lines. He is extremely loyal, nerdy, and a fighter (for what he wants). You will have a hard time not crushing on him, but he and Kyra go together perfectly.
With THE TAKING, Kimberly Derting has written another outstanding novel, and I can't wait for the sequel to come out. I would recommend it for any fans of her work, as well as anyone who enjoys a good alien YA story.
SUMMARY
A flash of white light . . . and then . . . nothing.
When sixteen-year-old Kyra Agnew wakes up behind a Dumpster at the Gas 'n' Sip, she has no memory of how she got there. With a terrible headache and a major case of déjà vu, she heads home only to discover that five years have passed . . . yet she hasn't aged a day.
Everything else about Kyra's old life is different. Her parents are divorced, her boyfriend, Austin, is in college and dating her best friend, and her dad has changed from an uptight neat-freak to a drunken conspiracy theorist who blames her five-year disappearance on little green men.
Confused and lost, Kyra isn't sure how to move forward unless she uncovers the truth. With Austin gone, she turns to Tyler, Austin's annoying kid brother, who is now seventeen and who she has a sudden undeniable attraction to. As Tyler and Kyra retrace her steps from the fateful night of her disappearance, they discover strange phenomena that no one can explain, and they begin to wonder if Kyra's father is not as crazy as he seems. There are others like her who have been taken . . . and returned.
Kyra races to find an explanation and reclaim the life she once had, but what if the life she wants back is not her own?
---
What do you think about this review?
Comments
No comments posted.

Registered users may leave comments.
Log in or register now!