"If only his position as heir hadn't come between them!"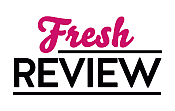 Reviewed by Clare O'Beara
Posted June 12, 2014

Romance Contemporary | Romance Series
Lani danced with, kissed, and stole away with Max, and he's more than keen to continue a relationship. But she's just the nanny to his family of royals, in a small principality in Europe. She knows this can never work and has decided to keep her feet firmly on the ground. Why can't Max Bravo- Calabretti see it that way?
THE PRINCE'S CINDERELLA BRIDE returns us to the island of Montedora where I last saw a reversal of positions in that a princess managed to fall in love with her bodyguard. Lani is a small, dark-haired, Latino lady from Texas who loves the royal children, the principality and her job. In the evenings she studies old texts in the library and writes up a history of the principality. When she was young she didn't have the best taste in men, so she doesn't date. A prince can't have serious intentions towards her and she doesn't want to incur the family's displeasure. Max's wife died four years ago and he feels that his footloose days are long gone. He just wants to be a good parent, and Lani is the only lady who has taken his fancy. Then Lani, who has self-published romance books, manages to land a deal for three more books. She can leave the job and be an independent writer. She should be thrilled - and really, she is - but something makes her hesitate.
I liked a lot about this instalment of the Bravo Royales series, which revisits a few of the earlier characters but does not lose its way. The detail is always top-class in Christine Rimmer's books. In this tale that ranges from the olive trees, topiary and rose gardens to an unfortunately ill child requiring the nanny's care. Nobody ever claimed it was a glamorous job. Taking tea with the princess Adrienne makes a fine contrast as poor Lani feels she is being interviewed all over again - for quite a different position.
If you want a lighter look at royal characters who break boundaries in the pursuit of love, while remembering to uphold the best traditions of their houses, THE PRINCE'S CINDERELLA BRIDE by Christine Rimmer will keep you reading and indulging in the marvellously scenic location.
SUMMARY
From Texas nanny…to palace princess!
It should never have happened—the night of forbidden magic that turned Lani Vasquez and Prince Maximilian Bravo-Calabretti into lovers. After all, Lani knew all too well that an affair between a lowly nanny and the heir to the throne could only end in heartbreak—her own. Which was why she had to end it before she lost her herself completely…
His New Year's Eve with Lani had rocked Max's world—and now the Texas beauty wanted to be just friends? The single father had sworn he'd never marry again, but Lani had charmed his children and awakened his guarded heart. Will the prince catch his Cinderella before the clock strikes midnight?
---
What do you think about this review?
Comments
No comments posted.

Registered users may leave comments.
Log in or register now!