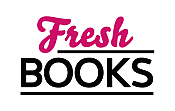 Books to enjoy in May! Let your reading blosson!
"Secrets Abound in this Exciting Mystery"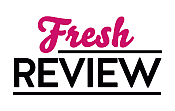 Reviewed by Lee Erin Berryhill
Posted May 31, 2014

Lucy Campion is living in London after the Great Fire. No longer needed as a lady's maid she becomes an apprentice to a printmaker, and hopes her life can return to normal. But when a man is found stabbed to death, Lucy must help the constable find the killer, before the killer finds her.
Susanna Calkins has successfully written another exciting and secret filled mystery. FROM THE CHARRED REMAINS continues the story of Lucy, who is no longer a chambermaid, but a printmaker's apprentice. She once again finds herself trying to solve a murder, and stirring up trouble. Lucy is compassionate, kind, and naturally curious, and this curiosity will take readers through London after the Great Fire. Lucy's need to bring justice to the victim will have readers rooting for her to succeed. She is now a more mature character than she was in A Murder at Rosamund's Gate, and is figuring out who she really is.
A Murder at Rosamund's Gate introduced readers to the Constable, Duncan, and in FROM THE CHARRED REMAINS Duncan's character is developed, and provides a subtle love triangle between him, Lucy, and Adam. Calkins is able to seamlessly weave this romance into the story without making it the main plot line, and keeping the mystery the main focus of the story.
The puzzles, anagrams, and many secrets combine to make intertwining plot twists that keep the pages turning. FROM THE CHARRED REMAINS is an exciting, secret filled, historical mystery that will keep readers guessing until the very end.
SUMMARY
It's 1666 and the Great Fire has just decimated an already plague-ridden London. Lady's maid Lucy Campion, along with pretty much everyone else left standing, is doing her part to help the city clean up and recover. But their efforts come to a standstill when a couple of local boys stumble across a dead body that should have been burned up in the fire but miraculously remained intact—the body of a man who died not from the plague or the fire, but from the knife plunged into his chest.
Searching for a purpose now that there's no lady in the magistrate's household for her to wait on, Lucy has apprenticed herself to a printmaker. But she can't help but use her free time to help the local constable, and she quickly finds herself embroiled in the murder investigation. It will take all of her wits and charm, not to mention a strong stomach and a will of steel, if Lucy hopes to make it through alive herself, in From the Charred Remains by Susanna Calkins.
---
What do you think about this review?
Comments
No comments posted.

Registered users may leave comments.
Log in or register now!