"Cannot stop gushing about Shield of Winter enough, except to say the title is Perfect fit."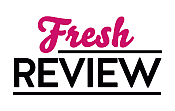 Reviewed by Mahvish Saeed
Posted May 24, 2014

Silence has fallen and the PsyNet is in trouble. An unknown infection is causing a massive number of Psys connected to the net are falling into madness and violence. The infected eventually slip into coma and die but anyone coming in contact with them is severely injured or killed by their madness. Gone unchecked, this has the potential to destroy the Psy race.
Vasic, is an Arrow and the only known TK-V alive and he is deep in true Silence forged from his brutal childhood training and the guilt of having blood of countless innocents on his hands unlike the fractured who are falling to the virus. He is on the edge of destruction. To save him from devolving further, he is assigned his toughest case yet; to help awaken a selected group of Empaths. They are their last hope of saving the Psy race from the contagion threatening to destroy them. Ivy Jane is one of the selected Empaths for the experiment. She is the only one of the group who was reconditioned to the point of her mind breaking before her parents took her away, helping re-build her life. Falling into the role of an Empath is easy for her, but falling for Vasic, a warrior with frost in his eyes, who believes he is beyond redemption, is hard. Not only she has a fight on her hands to save the race but also make the cold warrior break the ice around his heart and feel worthy enough to live and love.
Already a huge fan of Nalini Singh's Guild Hunter series, I was hesitant to delve into the Psy-Changeling series. Obvious reasons are that it is based on a different world and this book is number sixteen in the series (including novellas), so I was worried I may not get into it and be disappointed. Was I ever wrong? Ms. Singh has built this world vastly different from her other series but just as good if not better. Set in the distant future of year 2081, you will be introduced to Changelings (shape-shifters), humans and a race of psychics (some of which include empaths, telepaths, healers, etc.).
Reading over the years, I have never come across a character that is so stoic and charismatic that you know he cannot feel, yet you feel for him, root for him and consider him hero through and through. He is the epitome of no feelings except for guilt and the way Ms. Singh has written about him is absolutely brilliant. Ivy Jane is perfect for him in every way but most especially in how she finally breaks his shell. I was cheering for her success all the way even when our hearts broke.
For a newbie to Psy-Changeling series, I had no problems in catching up and understanding what is and has gone on in previous books. So anyone wanting to try out this series can simply jump in without any regrets or feelings of getting lost. Vasic is one powerful character, an epitome of Knight in Shining Armour of Frost, a protector and I cannot stop gushing about SHIELD OF WINTER enough, except to say the title is perfect. His connection with Ivy, Aden and Zie Zen is heartwarming. His struggles for betterment of his race, no matter the cost to his life will break your heart. The secondary characters are really good too and make their presence known whilst complementing the story and Vasic and Ivy.
How it compares to the previous books in the series, I have no idea but SHIELD OF WINTER,as a standalone is an amazing book, not to be missed by fans of Nalini Singh, paranormal/futuristic romance with psychic action and heartbreak. While I wait for the impatiently for the next book, hopefully about another Arrow, am off to buy all the previous ones in the Psy-Changeling series to catch up on the secondary characters which intrigued me to know their story.
SUMMARY
'ÄúThe alpha author of paranormal romance'ÄĚ (Booklist) draws us back into her extraordinary Psy-Changeling world, a world torn between violence and peace, passion and ice...
Assassin. Soldier. Arrow. That is who Vasic is, who he will always be. His soul drenched in blood, his conscience heavy with the weight of all he'Äôs done, he exists in the shadows, far from the hope his people can almost touch'ÄĒif only they do not first drown in the murderous insanity of a lethal contagion. To stop the wave of death, Vasic must complete the simplest and most difficult mission of his life.
For if the Psy race is to survive, the empaths must wake…
Having rebuilt her life after medical 'Äútreatment'ÄĚ that violated her mind and sought to suffocate her abilities, Ivy should have run from the black-clad Arrow with eyes of winter frost. But Ivy Jane has never done what she should. Now, she'Äôll fight for her people, and for this Arrow who stands as her living shield, yet believes he is beyond redemption. But as the world turns to screaming crimson, even Ivy'Äôs fierce will may not be enough to save Vasic from the cold darkness…
---
What do you think about this review?
Comments
No comments posted.

Registered users may leave comments.
Log in or register now!