"The babies are here and Princess Meredith and the fathers will do anything to protect them."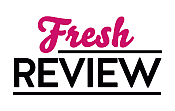 Reviewed by Shellie Surles
Posted May 24, 2014

Romance Paranormal | Fantasy Urban
It's been five long years since we last heard from Princess Meredith NicEssus, Princess of Flesh and Blood, and her numerous very dreamy, very sexy men. As a Laurell K Hamilton fan I have been waiting anxiously for the next book in the series and am so excited A SHIVER OF LIGHT is here.
In the last book Meredith and her Darkness Doyle gave up the crown of Faerie in order to save the Killing Frost and Meredith was pregnant with twins. After waiting so long the worry that the book will not live up to your waiting is always there, but I really like the way Laurell K. Hamilton handled the transition period in this book.
Princess Meredith has the babies and its more than just twins. Each baby is special and wonderful in its own Faerie way. Laurell K Hamilton acknowledges the fact that women and their bodies are not just back to normal after having a baby. In A SHIVER OF LIGHT Hamilton waits before allowing Princess Meredith to jump into bed and get back to her normal workout routine. But don't worry have faith in Princess Meredith she finds a way to keep a smile on everyone's face.
The book is not about babies and lack of sleep alone. It has Doyle, and Frost and Galen begins a transition as he becomes a father. The Queen of the Unseelie and the King of the Seelie still need to be dealt with. The King is trying to claim the babies are his and the most terrifying faerie in history, The Queen of Air and Darkness is trying to play nice. People are trying to kill Meredith and her men. They have to deal with all the personalities of their strange and wonderful family.
The spread of magic around Meredith and faerie continues to grow and people regain powers long thought lost. There is lots of action, royal faerie court intrigue, love and loss. Princess Meredith is going to suffer a loss she won't quickly recover from that is going to change how she is seen and what she becomes.
I Just love Laurell K. Hamilton's characters, they make you wish just one of those men could be real. Don't miss A SHIVER OF LIGHT it's another in the series that makes you pray Laurell K. Hamilton doesn't make you wait another five years for the next in the faerie princess saga.
SUMMARY
I am Princess Meredith NicEssus. Legal name Meredith Gentry, because "Princess" looks so pretentious on a driver's license. I was the first faerie princess born on American soil, but I wouldn't be the only one for much longer...
Merry Gentry, ex–private detective, now full-time princess, knew she was descended from fertility goddesses, but when she learned she was about to have triplets, she began to understand what that might mean. Infertility has plagued the high ranks of faerie for centuries. Now nobles of both courts of faerie are coming to court Merry and her men, at their home in exile in the Western Lands of Los Angeles, because they will do anything to have babies of their own.
Taranis, King of Light and Illusion, is a more dangerous problem. He tried to seduce Merry and, failing that, raped her. He's using the human courts to sue for visitation rights, claiming that one of the babies is his. And though Merry knows she was already pregnant when he took her, she can't prove it.
To save herself and her babies from Taranis she will use the most dangerous powers in all of faerie: a god of death, a warrior known as the Darkness, the Killing Frost, and a king of nightmares. They are her lovers, and her dearest loves, and they will face down the might of the high courts of faerie—while trying to keep the war from spreading to innocent humans in Los Angeles, who are in danger of becoming collateral damage.
---
What do you think about this review?
Comments
No comments posted.

Registered users may leave comments.
Log in or register now!