"Twelve lighthouses and 12 letters realizes love for two lonely and lost people."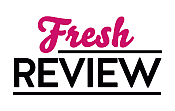 Reviewed by Kay Quintin
Posted May 19, 2014

Russell Morgan, a famous ad photographer, has made his own way to success. Always involved with gorgeous models, he doesn't even consider committing to any and has no interest in the high class New York women. Living in Manhattan Russell is portrayed as one of People Magazine's "100 Most Eligible" and heir to billions, even if his own wealth was by his own sweat. But now he has made the decision that it's time to close the studio and move forward with his dream. His best friend and almost brother Angelo can help. Angelo owns and operates his own restaurant. Purchasing a sailboat with the intent of fixing it up himself, he and his cat Nutcase set out to visit each lighthouse in Washington which appears on each month of his calendar planning said visit the 1st day of each month throughout the year.
Cassidy Knowles, the best food-and-wine columnist around has recently lost her father and received from him the same calendar accompanied by a letter to be opened at each lighthouse on the 1st day of the month as they are visited by Cassidy. Each picture she takes consistently has the same blue sailboat with maroon sails in the background. Russell also notices in his photos of the same lighthouses, a woman in a red parka with long hair appearing in the background of his as well. This begins the cat and mouse hunt to locate this mysterious woman which has captured his attention.
Meeting Cassidy when she visits Angelo's restaurant to do a wine testing and review, has them responding like porcupines towards one another and not aware of their hidden identity. Neither would dream Russell as the sailor and Cassidy as the Lady of the Lights. Eventually discovering the truth, Russell finds himself feeling things for this woman he has never ever felt before for any other. While Cassidy is mourning the loss of her father, Russell begins to fill a void for her. Just when Russell finally comes to terms with what he truly wants, Cassidy receives many career offers and when Russell asks her "where is home, Cassidy Knowles", he doesn't receive the answer he needs. Cassidy mourns his loss now and needs to find a way to repair that which has been severed.
Everything is found in this read; sadness, sorrow, confusion and a search for love. I became completely immersed in this story and it had me at page one. WHERE DREAMS ARE BORN is entertaining and full of emotion throughout the entire tale. I loved the story line which was very different from most other books and very refreshing. I have not had the pleasure of reading other works by M.L. Buchman previously, but will seek out other stories from this very talented person. I was most impressed with the emotion that was felt throughout.
SUMMARY
Cassidy Knowles stands on the wind-torn bluff and clutches the calendar of lighthouses. The last gift from her father, with a dozen letters for a final year-long journey "together." From vineyard roots, Cassidy has climbed up the food-and-wine critic ladder, leaving her rural roots far behind.
Russell Davis, #28 on the latest "most eligible" list, the last guy on the planet Cassidy wants. Fine with him. He has no desire for the driven, urban-fashionista, never-touch-nature Cassidy Knowles. He sets his dream by a calendar of lighthouses. The genesis of a sailing a journey. A journey that keeps leading him to the last woman he'd ever want.
Where can two hearts chart the same course? In the warmth around Angelo's Hearth.
---
What do you think about this review?
Comments
No comments posted.

Registered users may leave comments.
Log in or register now!