"The battle continues between the norms and the abnorms for their place in an ever evolving world."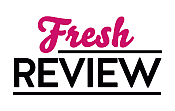 Reviewed by Unassigned 1_Reviewer
Posted May 15, 2014

Over 30 years ago, the first "brilliants" (called abnorms and gifted) were born with a variety of exceptional gifts, which gave them great advantage over normal people. Since then, both factions have struggled to deal with the differences between them and what it will mean for the world they inhabit. Scientists have been working to ascertain why some people are born gifted while others are not. What is the variable, and can it be controlled?
There's a new President of the United States, and he wants Nick Cooper on his team. As an abnorm, Nick used his special gift when he worked for the DAR (Department of Analysis and Response). He will do whatever it takes to make a better world for his family, since his daughter is also gifted. Nick hesitantly accepts the president's offer, even though he's unsure about the motives of the other advisors.
Insidious acts of terror have been instigated by the abnorm group Children of Darwin throughout the nation causing not only unrest, but riots in the streets. Three major cities have been cut off from all supplies. Chaos and paranoia has neighbors turning in neighbors, friends turning in friends. John Smith, leader of the Children of Darwin, is no longer seeking equal rights for abnorms, but what is his final goal? Has he discovered some way for the gifted to dominate? It's obvious that a lack of confidence and the troubling conflict between norms and the abnorms will define the world to come.
Master storyteller Marcus Sakey continues his remarkable Brilliance Saga with A BETTER WORLD. Using deftly layered narrative and precise characterization, Sakey provides readers a thrilling experience in an alternate world that's all too believable. The explosive conclusion of A BETTER WORLD provides the catalyst for the next installment in this outstanding saga, which I cannot wait to read.
SUMMARY
The brilliants changed everything.
Since 1980, 1% of the world has been born with gifts we'd only dreamed of. The ability to sense a person's most intimate secrets, or predict the stock market, or move virtually unseen. For thirty years the world has struggled with a growing divide between the exceptional...and the rest of us.
Now a terrorist network led by brilliants has crippled three cities. Supermarket shelves stand empty. 911 calls go unanswered. Fanatics are burning people alive.
Nick Cooper has always fought to make the world better for his children. As both a brilliant and an advisor to the president of the United States, he's against everything the terrorists represent. But as America slides toward a devastating civil war, Cooper is forced to play a game he dares not lose — because his opponents have their own vision of a better world.
And to reach it, they're willing to burn this one down.
From Marcus Sakey, "the master of the mindful page turner" (Gillian Flynn) and "one of our best storytellers" (Michael Connelly), Book Two of the Brilliance Saga is a relentless thrill ride that will change the way you look at your world — and the people around you.
---
What do you think about this review?
Comments
No comments posted.

Registered users may leave comments.
Log in or register now!