"Fate Sure Can Be Funny Sometimes"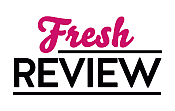 Reviewed by Unassigned 1_Reviewer
Posted May 13, 2014

I love Jennifer Shirk's books and FIANCÉ BY FATE does not disappoint. Sabrina Cassidy thinks her life is perfect. Her fiancé, David is a doctor, and they are in love and are going to be getting married. But, David throws a speed bump in their plans when he tells Sabrina he needs time to make sure they are doing the right thing! What? Seriously? Okay, okay Sabrina thinks! I will give him all the time in the world because he loves me and everything will work out! Naive? Oh yeah, she sure is. Especially when her boss' son comes back to town and she finds herself working with him. Her life will never be the same after meeting Jack!
Jack Brenner is a total player and ladies man. His girlfriends are like favors of the week. He has just returned to Brenner Capital Investments in Boston with the hope of snagging the National Sales Managers position. The board of the company looks down on Jack because of his playboy ways and thinks he needs to grow up before he will get any kind of promotion even with his Dad on the board. His Dad, who is Sabrina's boss, Leonard, comes up with a plan to throw the two of them together in hopes of getting Sabrina to fall in love with Jack and making him grow up. Oh yeah, you just know how this is going to go don't you? Well, you might just be surprised. Read FIANCÉ BY FATE and see if you are right! You won't be sorry and you will actually giggle at the situations these two get into.
I love how Jack and Sabrina's relationship developed slowly over time. FIANCÉ BY FATE is the perfect read when you are looking for something light and fun to read. I was laughing out loud and I'm sure you will be too. Their story is light hearted and so funny. Jack has a way of turning everything in Sabrina's life upside down and little by little, he wears her down. She sees a side of him she never knew existed and realizes he isn't as bad as she thought. I'm sure you will be cheering these two on just as I was! I am hoping that this story becomes part of a series. I want to read more about Jack and Sabrina!
SUMMARY
Their fake relationship is a twist of fate.
Sabrina Cassidy believes in fate. So when her fiancé breaks off their engagement, she's convinced they'll get back together eventually. But fate was not on her side when it brought Jack Brenner into her life—and work. Frustrating, gorgeous, and cocky, Jack has an offer that Sabrina can't refuse. Not if it means getting the life she's always imagined.
Despite being one of the town's most eligible bachelors, Jack has a reputation that's working against him. He has to convince his father—and his company's board—that he's ready to settle down if he wants a promotion. But convincing Sabrina to be his fake girlfriend turns out to be the easiest part. What he didn't count on was their intense attraction and how easily their lie would escalate. Sabrina's still hung up on her ex, and Jack will never settle down. But fate has other ideas…
---
What do you think about this review?
Comments
No comments posted.

Registered users may leave comments.
Log in or register now!