"They might fight fires, but the flame of love will win."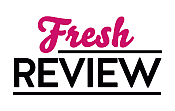 Reviewed by Annetta Sweetko
Posted May 11, 2014

Carly Thomas is a fire expert with the Mount Hood Aviation elite firefighters. As a third generation forest fire specialist, she knows how to read burn patterns. She lost her father and a fiancé to the flames so she has shut down emotionally until the day a former smokejumper walks into her life and forces her to face PURE HEAT.
Steve "Merks" Mercer can no longer fight fires, with a banged up knee but with his knowledge of fires as a spotter and drone specialist he can still work in the field he loves. Assigned in a Firehawk with Carly, they take to the skies not expecting much. They find themselves fighting the worst wildfire in decades, a terrorist threat hidden in the wilderness of Oregon ... and the sizzle that is sparking between them that is the biggest threat of all. This may be a wildfire that neither of them will survive ... at least not as they were.
PURE HEAT literally has you jumping into many different types of flames at the same time. You will be caught up in wildfires and move on to a love that sneaks up on two unsuspecting firefighters. Author M.L. Buchman may be what could be considered a bit heavy with the technical details but the action and romance in this book will keep you glued to the pages. I know a lot more about helicopters and wildfires than I ever thought I would from one book. The depth Buchman puts into the portrayal of Carly and Steve, as well as the others in this book, is believable and makes you feel as if you know them; their pains; their hopes and even their fears. I enjoyed watching as Carly slowly came to life as she puts closure to the past and lets Steve in. Steve begins to accept the new phase in his life and welcomes a beautiful partner who comes to mean so much more than he would have guessed. If you are looking for an action packed romantic read setting in a world filled with danger PURE HEAT is one you will want to pick up.
SUMMARY
When it comes to Charlene, Steve's defenses are about to go up in flames
The daredevil smokejumpers of Mount Hood Aviation do more than fight wildfires. Led by retired SOAR pilots, they fly elite operatives into places that even the CIA can't penetrate- and Charlene Thomas and Steve Mercer are the best in the business.
While battling the summer's toughest fire, the pair uncover a terrorist camp in the remote forest of Oregon. Using specially equipped helicopters and a stealth-modified drone, they take on the camp. The mission-and the flames-are combatible. For Steve, it's the heat from Charlene that might just scorch him to the core.
---
What do you think about this review?
Comments
No comments posted.

Registered users may leave comments.
Log in or register now!