"Erotic, gothic romance with a touch of mystery and the supernatural!"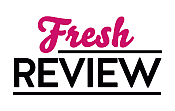 Reviewed by Miranda Owen
Posted May 9, 2014

DARK ANGEL by TJ Bennett is a gothic fairy tale. This is the first book I've read by TJ Bennett, but after reading this story, I am eager to read other stories by this author. I found DARK ANGEL fascinating to read because it's not your average historical romance. Littered throughout the book are wonderful gothic elements. Catherine Briton is shipwrecked on an island with a very Shangri-La feel to it. The secrets of the island of Ynys Nos are intriguing and make for a great backdrop for all the magical things that Catherine sees and experiences.
Catherine's rescuer and host on Ynys Nos is just as much a mystery as the island itself. Gerard is a delicious and complex hero: magical, very masculine, and powerful. He is "Master" to the inhabitants of the island but I enjoyed trying to figure out exactly how powerful he is, what exactly he is, and what being "Master" entails. A Master seems to be part magician and part caretaker of the local populous. As much as he exudes a sort of dark sexuality, he is also a healer and protector for the people of Ynys Nos.
The passionate and at times gentle, words of love and devotion he says to Catherine are swoon-worthy. Catherine is also a bit of a mystery. Her history is slowly revealed bit by bit throughout the story, making her behavior easier to understand. There are some painful things she's experienced in her past that make her reluctant to trust Gerard and grab at a chance of happiness. She is a woman strengthened by her experiences and Gerard appreciates that. They have trouble understanding each other at times, in spite of the fact that they both harbor a heavy sense of guilt for things that happened in the past. It is obvious that they feel they don't deserve happiness to a certain extent, and both struggle to let go and make peace with the past.
DARK ANGEL is a very sensual romance between two flawed characters. I enjoyed the secondary characters of Mrs. Howard and her cousin Matthew Pangburn. Both of them had such compelling stories of their own, and I would love to read about them in the future. DARK ANGEL is a fascinating story, highly erotic romance, intriguing supernatural tale, and gothic mystery all rolled into one. I very much look forward to reading more by TJ Bennett!
SUMMARY
When young widow Catherine Briton is washed ashore, the sole survivor of a violent shipwreck, all she wants is to go home to London. But injured as she is, she can't escape when a shadowy stranger rescues her and takes her to his castle—where she's healed with suspicious, almost magical speed.
The more time Catherine spends in the castle, the more her curiosity rises where her fiercely handsome new "master," Gerard, is concerned. As she begins to investigate, though, her discoveries only bring more questions. It seems Gerard isn't the only one on the island keeping secrets…
The small town is full of strange mysteries and townspeople who know more than they should about her. And when a hulking beast that stalks the nearby hills and valleys catches up to her, Catherine must figure out what's going on before it's too late.
Excerpt
In this scene from Dark Angel, my heroine Catherine Briton, a former nurse who served in the Crimean Theater with Florence Nightingale, has just washed up on the shore of Ynys Nos, an island somewhere in the middle of the Irish Sea —or so she believes.

************************************************ Twilight was bleeding into the darker black of night. Shouting in the distance made me turn my head. It pounded ruthlessly, bringing on an almost overwhelming nausea. Fighting it back, I blinked hard. A rush of wind rose above the sound of the waves and a shadow passed over me.

I tried to follow the shadow with my eyes. The mist parted, and for a moment, I saw something move along the edge of the shoreline: a sleek, powerful beast, its fur black as midnight, its pale gaze fixed on me, its enormous body swaying as it stalked closer.

Fear possessed me, made me dimwitted with terror.

My vision wavered again, and a dark form loomed over me. I tried to scream, certain the beast was about to lunge for me, but my lungs would not draw breath. I turned to face it, but the creature was gone. Instead, a man was there, reaching for me, his large hands clasping mine and pulling me just beyond the waterline and up onto the beach.

"I have you," he shouted.

He hung over me, sheltering me from the biting wind. Intense eyes beneath a slash of dark brows stared down at me from a lean, striking face—a face hewn out of wilderness and shadows, more frightening than beautiful, and yet somehow both.

I closed my eyes.

It did not matter who he was. I was safe.

"How in bloody hell are you here?" The deep voice above me sounded utterly perplexed. "How the devil did you accomplish it?"

I coughed out more water and said the only thing that came to mind. "Please do not—swear at me, sir." A spasm of pain seized me, and I flinched.

"Well," said the bemused voice. "You've spirit, at least. Good. You will need it."

My tenacious grip on consciousness loosened, and I fought to retain it. I looked up at him with a sense of urgency pushing me on. I had to warn him. "A wild animal…I think—it might attack…"

His unblinking gaze reminded me of the creature's fixed stare. "There was no animal when I arrived. You must have imagined it in your distress."

"But—"

"I must move you," he said. "Be brave."

He lifted me and I cried out, my side screaming in agony.

He shifted me in his arms, tucking my head beneath his chin, warming me with his body heat.

Memories assailed me of the captain's terrified face, of the futile push of oars against a raging sea, of bodies tumbling past mine in the water, of someone reaching out, capturing my hands, dragging me to the surface—

I struggled to lift my head and battle back the darkness long enough to ask him about my fellow passengers. My throat was raw with the seawater I had swallowed. I forced my head up. "Did you…save the others?"

He paused in midstride, then resumed walking. I heard the great weariness in his voice when he spoke again.

"There are no others."
---
What do you think about this review?
Comments
No comments posted.

Registered users may leave comments.
Log in or register now!