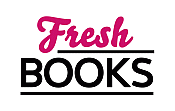 December's Must-Reads: Top Books to Close Out the Year with a Bang
"Enchanting, Humorous, and Spellbinding! The Goodbye Witch is packed with Witchcraft, Murder, and Love."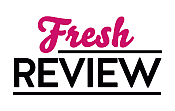 Reviewed by Kay Quintin
Posted May 8, 2014

Darcy Merriweather is a wish crafter, who lives with her aunt Ve, also a witch, while operating As You Wish. Their concierge business serves as their home in the Enchanted Village, a themed neighborhood of Salem, Massachusetts. The Enchanted Village is usually a peaceful place, but Darcy's best friend and fellow crafter, Starla's ex-husband Kyle has reappeared, after escaping from jail where he was sent when he attempted to strangle Starla two years prior. Deeply in love with him at the time, Starla is now scared for her life, due to his drastic change after they'd been married only a short time. To confuse things, only Starla can see Kyle, as he has obviously used one of the invisibility spells.
When Kyle is found dead on Starla's couch, it takes all the familiars (people who after death have returned as other forms such as birds, mice, etc.) to help solve Starla's case, especially Pepe the mouse. With direction from the Elder on the magical forest, Darcy must become a snoop in crime solving, and she takes her appointment as a sleuth to heart.
THE GOODBYE WITCH is the second book I have had the privilege to read by Heather Blake, and I found it equally as exciting. The entire concept of witches, spells, and the magical forest is certainly spellbinding. I love the many, little talking characters that returned as familiars. Even though the plot surrounds a murder, I found the tale to be enchanting and humorous. THE GOODBYE WITCH is a delightful read and will certainly keep the readers' attention. I will definitely look for more works by Heather Blake, a very talented author.
SUMMARY
As Enchanted Village's resident Wishcrafter, Darcy Merriweather has the power to make other people's wishes come true, but what she really wishes is that she had the power to uncloak the invisible man who's stalking her best friend.... Darcy's closest friend and fellow witch, Starla Sullivan, hoped she'd never see her ex-husband, Kyle, again. Two years ago he tried to kill her, and he has been a fugitive ever since. Now Starla claims to have seen him back in Enchanted Village, but it seems she's the only one who can see him. To everyone else, her ex is invisible. Darcy only wishes his motives were as transparent as the rest of him. Since the police can't arrest someone they can't see, it's up to Darcy to find the secret behind Kyle's latest disappearing act—before he does something they can't see coming….
---
What do you think about this review?
Comments
No comments posted.

Registered users may leave comments.
Log in or register now!