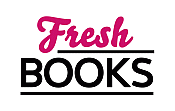 December's Must-Reads: Top Books to Close Out the Year with a Bang
"A Spotted Owl, Chiweenies and a rescue cat named Dyna add sparkle to another Fool's Gold romance."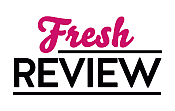 Reviewed by Viki Ferrell
Posted April 16, 2014

Larissa Owens is personal assistant to Jack McGarry of Score PR in Fool's Gold, California. She's also private masseuse to the other partners in the firm. When Larissa's mom visits for two weeks, Nancy Owens has a meeting with Jack. She demands that he fire Larissa, so she will move back to Los Angeles, find a guy, get married and give her grandbabies. Jack is shocked by the demand, but even more shocked when Nancy tells him Larissa is in love with him. Jack's relationship with Larissa has never been anything but professional.
Larissa is very embarrassed when Jack asks her about it. After they discuss the situation, both decide there is no attraction between them. However, as they go about their daily business, the seeds that have been sewn by Nancy begin to take root. In their minds, they each question if there really is something more between them. They even begin to avoid each other whenever possible. Is Larissa in love with Jack, or is she too busy saving the world with her causes to know her own feelings? Could Jack have feelings for Larissa, or will he stay locked in his world of avoiding relationships?
UNTIL WE TOUCH is number 15 in Susan Mallery's popular Fool's Gold series. She has given Fool's Gold a rich history and masterfully weaves some of that history into each story, as well as pulling in old characters and introducing new ones. After Score PR relocated to Fool's Gold from Los Angeles, Ms. Mallery began telling the stories of each of its partners. UNTIL WE TOUCH certainly has some very comical, if not embarrassing, moments. Jack and Larissa are solid characters with lots of heart and passion. The supporting cast are a real study in contrasts in this small town. Their lifestyles and socio-economic statuses differ tremendously, but they band together to help each other when a need arises. Ms. Mallery quite often adds an animal character to her stories, and this one is no exception. Dyna is a beautiful rescue cat whose "character" is created from a cat that Ms. Mallery rescued herself. I always enjoy a return visit to Fool's Gold and catching up on everyone's lives. I can't wait for the next installment!
SUMMARY
From New York Times bestselling author Susan Mallery comes the story of secret desires finally fulfilled. After a family tragedy, former football hero Jack McGarry keeps the world at arm's length; a challenge now that his PR firm has moved to neighborly Fool's Gold, California. Larissa Owens knows where she stands; Jack sees her as just another one of the guys. No matter what her heart wishes, Jack's her boss, not her boyfriend. But then Larissa's big secret is revealed – by her mother! When Jack discovers the truth about Larissa's feelings, her touch suddenly becomes tantalizing, and he's not sure he wants to resist. But if he gives in to desire, heartache is sure to follow. Friendship or true love; will Jack go for the ultimate play?
---
What do you think about this review?
Comments
No comments posted.

Registered users may leave comments.
Log in or register now!