"Before Rizzoli & Isles There Was Medical Examiner Kate Novak."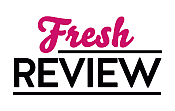 Reviewed by Shellie Surles
Posted March 31, 2014

Tess Gerritsen started out as a romance novel author before moving on to the Rizzoli & Isles series. In GIRL MISSING, you can see her transition in process, and it is exciting to read. There is murder, mystery, and intrigue as well as a very rich and sexy suspect.
The story begins with the overdose of a drug addict which leads medical examiner Kate Novak to draw together other deaths and determine that a new designer drug is killing people. Kate has a very difficult time making the people in power care that a new drug is killing addicts. It's election time and the politicians don't want people hearing those kinds of things. But Kate won't be deterred. She starts looking into the problem on her own and finds the key suspect is the sexy CEO of a top pharmaceutical company. The investigation becomes dangerous as Kate refuses to quit looking and things begin to heat up with the CEO even though she knows better.
GIRL MISSING is a good read, and if you have read any Rizzoli & Isles novels, it is interesting to see the medical examiners that came before Isles. It is easy to connect with the characters and pull for them to make the right choices and solve the crimes before more people are killed. Too bad Tess Gerritsen hasn't written more of Dr. Novak.
SUMMARY
From Tess Gerritsen, New York Times bestselling author of the Rizzoli & Isles series, her stunning first thriller! A beautiful young woman's corpse is found dumped in a garbage-strewn alley. Now laid out in the office of medical examiner Kat Novak is an unidentified body that betrays no secrets—except for a matchbook clutched in one stiff hand, seven numbers scrawled inside.
When a second victim is discovered, Kat begins to fear that a serial killer is stalking the streets, using a deadly drug to do his dirty work. The police are skeptical. The mayor won't listen. One of the town's most prominent citizens, with a missing daughter of his own, is also Kat's chief suspect. As the death toll rises, Kat races to expose a deadly predator who is close enough to touch her.
---
What do you think about this review?
Comments
No comments posted.

Registered users may leave comments.
Log in or register now!