"Can they hold on as the past tries to come between them?"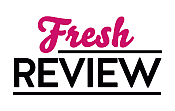 Reviewed by Annetta Sweetko
Posted March 23, 2014

Romance Paranormal | Thriller | Suspense
In BEG ME TO SLAY, Tegan Ashton survived a vicious attack four years ago and no one had been able to find her assailant. She is a survivor and just getting her life together when she sees the same "man" burying someone on the beach. The police don't find anything and don't believe her so she goes to someone who might be able to help her.
Gabriel Smith is a private and paranormal investigator and a demon slayer. He immediately knows that this is a case for him and bullies his way into her life. Slowly he makes her believe in demons and things that go bump in the night. He also learns quickly that she is resilient and a quick learner and starts to dig into the emotion-free wall he has built around himself.
As they work together to find the demon who attacked her years ago, there are many ups and downs for this couple. They both have so many secrets and so much pain is it at all possible to overcome this and find they were made for each other? With the past colliding with the present can they make it together or must one sacrifice for the others happiness?
BEG ME TO SLAY is fast paced, action packed and an emotionally deep paranormal story. Author Lisa Kessler has created a world I want to visit again and again. Gabe had me at his first Dr. Pepper and Tegan when she had to explain her name was like Megan only with a T. They are seemingly mismatched; she is tough and can stand on her own feet and he is tough and tends to be a protector... but their hearts say they are perfect for each other. Various secrets pop out here and there giving our couple a number of twists to the path of revenge or justice ... or maybe it's a little of both.
I will admit there is one scenario in BEG ME TO SLAY that I never care for in a book though it is used a lot. The hero confesses his love then walks away because it will be better for her if he leaves. I admit in this case it is understandable but it is just something that always bugs me. This is the first book I have read by Ms. Kessler but it will not be the last.
SUMMARY
"Tegan Ashton's life was changed forever the night she was attacked.
Four years later, her attacker still hasn't been apprehended. Determined never to be a victim again, Tegan has devoted her life to martial arts and self-defense.
Gabe is a private investigator by day; Slayer by night.
Gifted with rapid healing, Gabe is the Slayer every demon is gunning for. After losing his parents and his girlfriend to demon attacks, he walks through the world alone, defending people from a threat they don't realize exists.
Tegan's blood is the key.
The night she sees her attacker on a webcam, Tegan's carefully constructed world begins to crumble. When the police have no leads, she turns to a private eye who is much more than he seems. Together they struggle to unravel the mystery of Tegan's bloodline, and fight the growing attraction that could seal her fate… "
---
What do you think about this review?
Comments
No comments posted.

Registered users may leave comments.
Log in or register now!