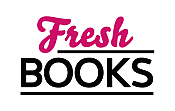 Pick up great June books for summer reading
"When the Partying Has to Stop..."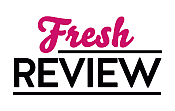 Reviewed by Clare O'Beara
Posted March 17, 2014

BELIEVE, a new adult book by Erin McCarthy, gets to work showing us the ups and downs of college life. Robin, reveling in being away from home, tries out drinking, partying and lots of guys. Then one morning she wakes up in bed with her best friend's boyfriend. The night before is a total blank, and she feels awful. Nathan wants to continue the experience, but Robin bolts for safety, disgusted with herself - and Nathan.
BELIEVE that Robin isn't a bad person. She can't tell friend Kylie that Nathan betrayed her, so Robin avoids all her friends, staying sober and realising that a decent guy who loves her is not going to be found at a hectic frat party. Kylie wants to know what's wrong, but the more she asks, the more Robin clams up.
Phoenix, a cousin of another student, is temporarily staying in their shared house. He's just out of jail, and Robin doesn't want to know more. While Phoenix had a girlfriend, she's moved on in his absence, so to pass the time this tattooed lad chats to Robin about her art. Phoenix has no family, since his addict mother vanished, and maybe it's his own sad past that makes him a sucker for a sad girl. Robin is only happy when painting. She wants to work in graphic design so she straightens out her life. Phoenix knows he has no business getting involved with a college girl, but he still makes friends with her. He could do with friends, and as neither of them drink or take drugs, they start hanging out, watching movies or going to the park. Robin doesn't need to say that she's not letting guys close to her either - Phoenix can tell there's a boundary, and he respects that.
BELIEVE does heat up in the bedroom once Robin and Phoenix are ready for a relationship. There's also strong language and references to hard drug abuse, and a character who downs too much vodka, too fast, suffers blood alcohol poisoning. On a lighter note, a slight irritation is the constant use of the word awesome, which just seems to be in fashion right now.
The events in BELIEVE are heavier than in True, also by Erin McCarthy. We have to admire the new adults for taking charge of their lives with so little direction and so many big issues. Erin McCarthy brings in a few of her past characters to tie the books together and we wish all the cast well.
Learn more about Believe
SUMMARY
Robin used to be a party girl… until she got black out drunk and woke up in bed with her best friend's boyfriend. Now she's faced with being THAT girl, and couldn't be more disgusted with herself. She can't even tell her friends the reason for her sudden sobriety and she avoids everyone until she meets Phoenix—quiet, tattooed, and different in every way that's good and oh, so bad…
Phoenix is two days out of jail when he meets Robin at his cousin's house, and he knows that he has no business talking to her, but he's drawn to her quiet demeanor, sweet smile, and artistic talent. She doesn't care that he's done time, or that he only has five bucks to his name, and she supports his goal to be a tattoo artist.
But Phoenix knows Robin has a secret, and that it's a naïve dream to believe that his record won't catch up with them at some point. Though neither is prepared for the explosive result when the past collides with the present…
---
What do you think about this review?
Comments
No comments posted.

Registered users may leave comments.
Log in or register now!