"Compelling courtroom drama of prosecuting sexual crimes in Ozark hill country of Missouri."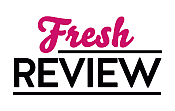 Reviewed by Tanzey Cutter
Posted March 17, 2014

For four years, Elsie Arnold has been a prosecutor in Barton, Missouri, in southwest Ozark hill country. She's known for her hard work and expertise at winning positive verdicts, but the high-profile case that's been dumped on Elsie by her less-than-charming boss will test her to the limit. The Taney case is a dysfunctional family where the father is accused of sexual abuse and incest involving his three young daughters. Nothing is any worse than this, and Elsie is determined to seek justice for the girls.
From the very beginning, Elsie encounters problems as she investigates the facts of the case. Not only is she unable to locate a main witness, but the girls are averse to talking about their father and the alleged abuse. It doesn't help things that their mother seems to be devising a different agenda for the family.
As court convenes, Elsie encounters an evil offender who's backed by a radical religious group that believes in a father's right to do whatever he wants with his family. Adding to this volatile mix is Elsie's confusing relationship with her unreliable boss, as well as dealing with her disagreeable cop boyfriend. With so much to handle, personally and professionally, will Elsie be able to achieve the verdict she seeks and set a precedent to protect vulnerable families in the future?
THE CODE OF THE HILLS by debut author Nancy Allen is a powerfully intense courtroom mystery/drama that grasps readers' interest from the first page and never lets up until the dynamic ending. As a former prosecutor from the Ozark hills, Nancy Allen has written an expertly convincing exposé of the court system and the handling of cases of familial sexual abuse. THE CODE OF THE HILLS is an outstanding debut that should not be missed!
SUMMARY
To uncover the truth, she'll have to break the code of the hills…
In the Missouri Ozarks, some things aren't talked about… even abuse. But prosecutor Elsie Arnold is determined to change that. When she is assigned to prosecute a high- profile incest case in which a father is accused of abusing his three young daughters, Elsie is ready to become the Ozarks' avenging angel.
But as Elsie sinks her teeth into the case, everything begins to turn sour. The star witness goes missing; the girls refuse to talk about their father, who terrorizes the courtroom from the moment he enters; and Elsie begins to suspect that their tough-as-nails mother has ulterior motives. To make matters worse, Elsie receives gruesome threats from local extremists, warning her to mind her own business.
While Elsie swears not to let a sex offender walk, she realizes the odds — and maybe the town — are against her, and her life begins to crumble. But amidst all of the conflict, the safety of three young girls hangs in the balance...
---
What do you think about this review?
Comments
No comments posted.

Registered users may leave comments.
Log in or register now!