"Love comes in the disguise of Typhoid fever for a book smart 1900's woman."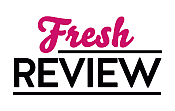 Reviewed by Kay Quintin
Posted March 16, 2014

The year 1848 is a tough year for 19 year old Josephine Chastain and her family. Jo is a smart woman and full of book knowledge. Leaving Missouri for Oregon and a new future, difficulties and tragedy strike the family. Jo is struck down with typhoid fever. Declan Callahan, a large, uneducated Irishman finds her ill and returns her to the wagon. Declan has a colored past which includes the kidnapping of Jo's sister, which was merely an order from his boss. Declan is now the hired hand for their wagon train. Being the only one who has had personal contact with Jo, they are both forced to be left behind with Declan to care for her while in quarantine and later return her to her parents in Oregon. Her mother devises a "fake marriage" to keep them from being ostracized by the residents of the fort.
Quarantined in a tiny cabin in Fort John, Jo is delirious while Declan cares for her physical needs and paying exorbitant amounts of money to two men who determine the quarantine and therefore have the ability to control their future. As Jo begins to resurface to the living she is still drawn to the handsome man from the wagon train. Being an outspoken woman, she eventually convinces Declan to take her virginity. As they are continually held captive, they make a decision to escape in the middle of the night. Now they are on the run from the two men who intend to have all their money. Facing wild wolves, loss of their horse, an insistent bear and hardships of near death from mauling and drowning, they work their way, mostly on damaged feet, to find her sister's farm in Wyoming for shelter and from the men still tracking them. With the perils behind them and still yet to happen, Declan declares he is not good enough for Jo and must leave her. Jo, heartbroken, cannot understand his thoughts since they have both declared their all-consuming love for one another. It takes time for Declan and his broken heart to come to terms to ask forgiveness. But now is it too late with all he has done?
If its excitement and escapades with a very book smart young woman, this is the read for you. The characters are exciting and quite amusing. This will give you a feel for the hardships and trials of the old homesteading days where the country was wild. This story is Book 10 in the Malloy Familyseries. I thoroughly enjoyed THE PROSPECT. It was chucked full of trials and tribulations of the past as well as much humor and trysts of a head strong young woman with tons of knowledge and no experience determined to keep her man.
SUMMARY
Josephine Chastain never thought a case of typhoid would force her Oregon-bound family to leave her behind in Fort John—in the care of the last man she trusts. Others in the wagon train may have accepted Declan Calhoun's motives for kidnapping her sister Frankie, but not Jo.
When she wakes up from the three-week fever, though, she finds some things have changed. Declan is her husband. And their cabin is too small to contain the growing desire between them.
While Jo fights for her life, Declan finds himself falling for the bookish Chastain sister. A woman with a spine of steel and a seemingly bottomless well of smarts. In other words, everything he can never be.
Yet now is not the time to confess the little white lie that has thus far kept her safe. Not when he must figure out how to escape a quarantine that's turned into extortion. And resist Jo's determination to seduce him before she learns the truth. Before the unforgiving wilderness between them and safety claims their lives.
Warning: Be ready for a learned but stubborn woman, a man with a dark past who needs redeeming, and an adventure that will light your hair and your panties on fire.
---
What do you think about this review?
Comments
No comments posted.

Registered users may leave comments.
Log in or register now!