"Lives will never be the same for those in the destructive path of a killer Texas tornado."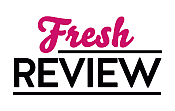 Reviewed by Tanzey Cutter
Posted March 13, 2014

Jenna Cooper and her two small children are shopping for bargains at the Dallas flea market when a killer tornado heads straight for the area. And seeking shelter in one of the few sturdy buildings does not provide protection. Jenna is trying to shield both her children, when she's knocked unconscious by debris. When she comes to, only her daughter is still with her. Five-month-old Caleb, who was in a small stroller, is missing. Not knowing if he's dead or alive, or where he could possibly be in all the chaos, Jenna is desperate to find him. She recalls a young woman offering to help just before the tornado hit, but she's nowhere to be found either. Could she have taken Caleb?
Kate Page is an intern journalist new to Dallas and fighting for a permanent job. When she's assigned to cover the aftermath of the tornado, she comes upon Jenna. As a single-mom temporarily separated from her daughter, Kate has instant rapport with Jenna and empathy for her tragic situation. Knowing this personal story will reach many people, Kate is determined to do whatever it takes to aid in the search for little Caleb. Kate's investigative skills and tenacity prove to be invaluable as she uncovers clues to the identity of the woman last seen near Caleb, and the disturbing plot involving the little boy.
WHIRLWIND, by the highly talented Rick Mofina, is a compelling novel that's impossible to put down. The exciting plot is edgy and fast-paced with many suspenseful twists leading to an intensely thrilling ending. Mofina is at the top of his game with WHIRLWIND.
SUMMARY
An anguished mother loses her baby in a deadly storm...
A kind stranger helps Jenna Cooper protect her baby boy when a killer tornado rips through a Dallas flea market. But in the aftermath, Jenna can't find her son or the woman who'd been holding him.
A journalist under pressure breaks the story…
Upon discovering the tragedy, reporter and single mom Kate Page, battling for her career and trying to hold her life together, vows to determine what happened to tiny Caleb Cooper.
A vortex of life-and-death forces...
As the FBI launches an investigation amid the devastation, Kate uncovers troubling clues to the trail of the woman last seen with the baby - clues that reveal a plot more sinister than anybody had imagined. Against mounting odds, Kate risks everything in the race to find the truth…before it's too late.
---
What do you think about this review?
Comments
No comments posted.

Registered users may leave comments.
Log in or register now!