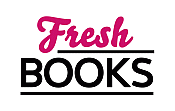 New Year, New Books in January
"Empty, old houses in dark and scary woods hold mighty terrible secrets, as Chris and Ellie find out"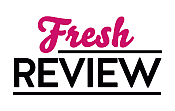 Reviewed by Amber Keller
Posted March 2, 2014

Inside this old, empty house once lived a woman, Lilith Martin, who been part of a cult that was rumored to perform rituals and black rites that entailed blood, sex and sacrifices. Now that she's gone, her nephew, Chris, and his wife, Ellie, have inherited the spooky and isolated property. Ellie doesn't like the home and the setting, but she really wants a baby and there's plenty of room in the house for that. But Lilith has other plans with them.
I really enjoy stories about haunted houses, and THE DARKEST LULLABY has a haunted house, and so much more. With strange happenings, rituals, an evil aunt who is back from the dead, a little myth, murders, graves, and a whole lot of scares, this book was an all-around interesting read. The occult element helped to add to the creepy situations. The more I read, the scarier the story became, which is great for a horror reader. There is plenty of suspense, and the writing is strong. There are also a few erotic moments, yet even those are creepy. The vampires in this story are also unique, which is refreshing. It all builds up for an astonishing ending that could have been left open for a sequel.
THE DARKEST LULLABY is a pretty scary read, so if you like horror, there's a good chance you will enjoy this one.
SUMMARY
The blood of the innocent is the ultimate sacrifice.

The old house waited. For years there had been rumors that the owner, Lilith Martin, had been part of an unholy cult. People spoke of blasphemous rituals, black rites filled with blood, sex…and sacrifices. Then Lilith died and the house sat empty. Until now. Lilith's nephew, Chris, and his wife, Ellie, are moving in. Ellie isn't happy about living in such a dark, foreboding place, but she wants to get pregnant and this house has a lot more room to raise a baby than their apartment. Unfortunately, she and Chris will soon learn that Lilith has other plans.
---
What do you think about this review?
Comments
No comments posted.

Registered users may leave comments.
Log in or register now!