"From penniless to heiress, Clare must marry to protect her fortune."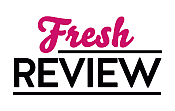 Reviewed by Leanne Davis
Posted February 26, 2014

Clare Greenough was raised in a wealthy home but she and her mother lost everything when her father passed away. Her uncle and cousin took everything from them. Clare's mother passed away not much later leaving Clare to make her way as governess.
When she receives word that her uncle has left her the fortune he received on her father's death, she sets out to assure that she won't lose anything again. The will places two men as trustees, her solicitor and her cousin, Simon until Clare marries. Although Clare has never been able to figure out why Simon hates her so much, she knows that he will do everything in his power to steal what is hers.
She asks her solicitor to find her a husband who needs money.
James Boleigh, Baron Trehearth has tried everything short of marrying an heiress to save his estate. No one will loan him the money he needs to set things right. Having finally accepted the inevitable, he asks his solicitor to sell everything. Instead he is presented with the opportunity to save his home and family. Marry an heiress and agree to sign papers which allow him access to only a portion of the money or sell, the choice is clear.
The marriage happens quickly and the couple set off to Cornwall with Clare's companion. The house she envisioned is nothing like the reality she encounters. Add in young twin sisters that she knew nothing about and Clare has her work cut out for her.
She and Jamie have a great marriage in some ways but Jamie has the mistaken impression that Clare will eventually give in and turn her finances over to him. That one erroneous thought is the source of most of the contention in the book and leads to the near destruction of the marriage.
While a big fan of Jane Ashford, THE BRIDE INSISTS was somewhat disappointing to me. As appealing as Jamie is on a romantic level, his drinking and his willful avoidance of any problems he can't control left me with a strong desire to smack him. When he blindly signed a document which would have led to the loss of everything, I lost patience with him. The twins, Clare,and the secondary romance made the book worthwile for me.
SUMMARY
Sparks fly in this sexy, fast-paced Regency romance by acclaimed, bestselling author Jane Ashford
When governess Clare Greenough learns she's inherited a fortune, the good news comes with a catch: it will be held by her cousin until Clare can find a husband. To stave off ruin, Jamie Boleigh, the seventh Baron of Trehearth, agrees to marry Clare under the condition that she controls the money, a provision he hopes to overturn. Their passionate relationship becomes a battle of wills. When the cousin tricks Jamie into betraying his wife, he'll have to prove the truth or lose her forever.
---
What do you think about this review?
Comments
No comments posted.

Registered users may leave comments.
Log in or register now!