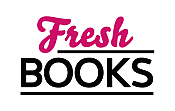 Your starred reads for December are here!
"With danger lurking all around, how can anyone feel safe?"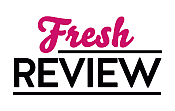 Reviewed by Samantha R
Posted February 7, 2014

Neferet's body may be gone, but her spirit lives on, and it's ready to cause trouble. With the murder of a human, danger increases at the House of Night, and Zoey and her friends have a lot to do if they want to keep everyone safe.
REVEALED by P.C. Cast and Kristin Cast is not my favorite in the House of Night series. For years, I have been following the series and waiting for the last book to come out (this is the next to last book). Sadly, since around book six or seven, I am not enjoying the brilliant and wonderful story I felt I got from the first books. REVEALED unfortunately is continuing that progression for me.
After eleven books, I do have an attachment to the characters and the story, as well as a real need to find out what happens in the end after so many years of following the books. The world building in this series is great. Each one, including REVEALED, shows more and more of the complexity of it, and I love that. However, the plot and the characters themselves don't seem to work as well. REVEALED has a decent plot, but it doesn't feel very connected or solid. The events at the high points of the plot are full of action, but they feel kind of random, and the story between them doesn't feel nearly as exciting. It makes the story a slower read because of that difficulty in getting from plot point to plot point.
Though Zoey and her friends have shining, sometimes laugh out loud funny or make you tear up serious, moments, I'm missing their actual development in this story. Death has happened around them, a major death, but after the first few chapters, the grief doesn't seem to have done anything to them. Though I totally think that main characters can still be good even if you don't necessarily like them, I often found myself frustrated with Zoey. Her character doesn't seem to grow, but rather remains a bit immature. Again, character flaws can be used so well, but there has to be some real character development for me to feel a connection. Even towards the end when Zoey seems to make a certain decision regarding her love life, I don't feel I can trust her narration. I can easily see her going against her decision in the next book and not growing at all.
I will still read the next book, because I truly did like the series before, and I have hope that it might end well, but REVEALED just didn't do it for me. I enjoy the authors' voices, and they do have talent, but I think I will find more enjoyment from them when this series is over, and I pick up other works from them.
Learn more about Revealed
SUMMARY
REVEALED is the spellbinding eleventh and penultimate installment in the #1 New York Times bestselling vampyre series by PC and Kristin Cast.
Drastically altered after her fall at the end of Hidden, Neferet is now more dangerous than ever—and her quest for vengeance will wreak havoc on humans, as well as Zoey and her friends. Chaos is loosed in Tulsa and the House of Night is blamed. Can Zoey stop Neferet in time to keep her anger from escalating to full-on war? Or will someone else have to step in to take the fall?
The House of Night series is an international phenomenon, reaching #1 on U.S., German, and UK bestseller lists, and remaining a fixture on The New York Times Children's Series bestseller list for nearly 150 weeks and counting. With more than 12 million copies in print, rights sold in thirty–eight countries to date, and relatable, addictive characters, this series is unstoppable. Now, in the eleventh and penultimate installment of the series, the action is more intense and the stakes even higher as Zoey and her friends battle to protect their school and home from devastating evil—all while balancing romances, precarious friendships and the daily drama of the House of Night's halls.
---
What do you think about this review?
Comments
No comments posted.

Registered users may leave comments.
Log in or register now!