"Cole hits on the gas and doesn't let up until the very end."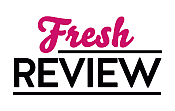 Reviewed by Annie Tegelan
Posted January 25, 2014

Erotic | Romance Erotica Sensual | Novella / Short Story
Kresley Cole gears up for another thrill ride in the third instalment of the THE PROFESSIONAL. Picking up where she left readers hanging on the precipice of pleasure with Natalie and Sevastyan in an intriguing Cirque du Soliel style BDSM sex club, Cole hits on the gas and doesn't let up until the very end. More dominance and submission is explored in this serving, but Cole also plays up the emotion as well.
As Natalie and Sevastyan are getting more and more acquainted with their bodies, it still leaves Natalie wondering about Sevastyan and his past. Whenever she tries to persuade him to open up, Sevastyan defects, making Natalie wonder what he is hiding. Pushed to her limits, Natalie will soon find out the truth about her professional killer. Will their lust be strong enough to transform into love?
Cole lays it all out in this satisfying conclusion. So much of Sevastyan has been kept in the shadows that the reveal is heartbreaking and full of angst. If you haven't fallen in love with Aleksandr Sevastyan yet, then you definitely will now! Cole adds further layers to Natalie's character as she displays strength when she stands up for what she believes in. It's refreshing to see that although she can be submissive in the bedroom, she isn't meek by any means.
In addition to the flaming hot sex scenes and the incredible chemistry, Cole also wields a weapon that helps round out the book. Her humor is one of a kind. Jess, Natalie's best friend, adds much needed comic relief to the storyline. This combination of humor, heart and heat is absolute perfection, making THE PROFESSIONAL: PART THREE a book you don't know what to miss out on!
SUMMARY
From #1 New York Times bestselling author Kresley Cole comes The Professional—the third scorching installment in her Game Maker series, an erotica collection that has readers asking: How hot is too hot?


He makes the rules . . .
Mafiya enforcer Aleksandr "The Siberian" Sevastyan's loyalty to his boss is unwavering, until he meets the boss's long-lost daughter, a curvy, tantalizing redhead who haunts his mind and heats his blood like no other. Ordered to protect her, Sevastyan will do anything to possess her as well—on his own wicked terms.

Rules are made to be broken . . .
PhD student Natalie Phillips had barely recovered from her first sight of the breathtakingly gorgeous Sevastyan before the professional hit man whisks her away to Russia, thrusting her into a world of extreme wealth and wanton pleasures. With every day she spends under his protection, she falls deeper under his masterful spell.

Are you ready to play?
Yet all is not as it seems. To remove Natalie from an enemy's reach, Sevastyan spirits her into hiding. From an opulent palace in Russia to the decadent playgrounds of the mega-wealthy in Paris, the two lovers will discover that even their darkest—and most forbidden—fantasies can come true…
---
What do you think about this review?
Comments
No comments posted.

Registered users may leave comments.
Log in or register now!