"Adventurous YA Sci-Fi that will have you on the edge of you seat"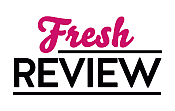 Reviewed by Crystal Leach
Posted January 25, 2014

THE ALMOST GIRL is one of the best books I have read in a while. I'm newish to science fiction so I haven't had a lot of experience in that genre but THE ALMOST GIRL was amazing and kept me guessing the entire time.
Riven was a Legion General and very close with the Prince of Neopses, Cale. She was seen as the best on Neopses when it came to strength, and most people feared her. When Cale becomes ill and asks Riven to go to Earth to retrieve his brother, Caden, she does it even though she has a lot to lose. On Earth she is out of her element. She doesn't know how to feel emotion or care about anything but getting her target, Caden. She isn't prepared for Caden, or all the things he brings into her life, including her sister who hates her, Shae. While on Earth Riven discovers a lot of secrets about Neospes. She has to deal with Vector soldiers and her sister, and try to get Caden back to Neospes in one piece. After finding out plans she had no idea about and discovering new things about herself she isn't sure if it's right to take Caden to Cale or not. Will Riven go against her orders and do what her instincts say to? Or will she do as commanded like always?
THE ALMOST GIRL was the perfect balance of sci-fi, action, adventure, and a little dose of an awesome romance mixed together. Anytime I pick up a book that is not a main genre of romance but is known to have a romance in it, I get a little nervous. I've noticed it seems very hard sometimes for authors to find that perfect balance and not let the romance take over the entire plot. I am not a fan of books when that happens. Howard does not do that. THE ALMOST GIRL stayed focused on the sc-fi and action plot and sprinkled in a little romance along the way. There was great world building, amazing detail, and it kept me on the edge of my seat from all the twists and turns that came up. The romance was believable and had me dying for it to all play out. This is the kind of romance I like when thrown into something outside of contemporary genres.
The characters where amazing. I loved Riven and love her point of view. She was tough and knew what she wanted and worked on how to achieve it. Caden was one of my favorite characters. He was thrown into this completely new world he knew nothing about but he didn't whine about it, he took it in stride, manned up, and did what had to be done. Plus he had some super swoony moments! Even the villains were well written and I loved to hate them.
I cannot wait for the sequel to THE ALMOST GIRL to release; the ending of this one has me anxiously waiting to see what is next in Riven's life.
SUMMARY
17 year-old Riven comes from a world ravaged by a devastating android war, a parallel world to Earth. A Legion General, she is the right hand of the young Prince of Neospes.
In Neospes, she has everything: rank, responsibility and respect. But when Prince Cale sends her away to find his long-lost brother, Caden, who has been spirited back to modern day Earth, Riven finds herself in uncharted territory. Thrown out of her comfort zone but with the mindset of a soldier and in a race against time to bring Caden home, Riven has to learn how to be a girl in a realm that is the opposite of what she knows. Will Riven be able to find the strength to defy her very nature? Or will she become the monstrous soldier she was designed to be?
---
What do you think about this review?
Comments
No comments posted.

Registered users may leave comments.
Log in or register now!