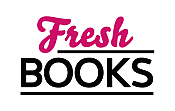 Your starred reads for December are here!
"Psychological or supernatural horror, you can pick your poison in this collection of the best of 201"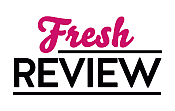 Reviewed by Amber Keller
Posted January 19, 2014

Horror is fascinating, drawing from our deepest fears through stories of death, monsters, and the things that hide in the dark. Here you will find some of the newest dark fiction writers carrying on in the tradition of Poe, Lovecraft and King. These literary terrors will stay with you for many nights. With Ellen Datlow at the helm as editor, seeking the most frightening and chilling works of 2012, from new and established writers, you might find yourself sleeping with the light on after you finish this collection. Finish them, if you dare.
Ellen Datlow is a very well known name in the fantasy and horror genres, and in the industry in general. Her editing has won multiple awards and she is respected for her talents, so I knew when I saw her name on this book that I wanted to read it immediately. As I've mentioned before, I love anthologies. THE BEST HORROR OF THE YEAR VOLUME 5 is more than that. It is not only a collection of some very talented writers, including some new names, in the genre today, it is also filled with Datlow's own recommendations for the best of the best for 2012's horror. In the Summation 2012, she lists award winners, notable novels, anthologies, single-author collections, mixed-genre collections, magazines, magazines, webzines, chapbooks and nonfiction.
THE BEST HORROR OF THE YEAR VOLUME 5 is an invaluable reference to finding new and old talents, and is a wonderful way to start your very own TBR (To Be Read) list, wish list, or private collection. Some of my favorites in this collection were penned by Laird Barron, Ramsey Campbell, Terry Dowling, Gary McMahon, Sandi Leibowitz, and Megan Arkenberg, and that's just naming a few. Inside this macabre cover is a volume that is not to be missed by the horror literature aficionado.
SUMMARY
Darkness, both literal and psychological, holds its own unique fascination. Despite our fears, or perhaps because of them, readers have always been drawn to tales of death, terror, madness, and the supernatural, and no more so than today when a wildly imaginative new generation of dark dreamers is carrying on in the tradition of Poe and Lovecraft and King, crafting exquisitely disturbing literary nightmares that gaze without flinching into the abyss—and linger in the mind long after.
Multiple award-winning editor Ellen Datlow knows the darkest corners of fiction and poetry better than most. Once again, she has braved the haunted landscape of modern horror to seek out the most chilling new works by both legendary masters of the genre and fresh young talents. Here are twisted hungers and obsessions, human and otherwise, along with an unsettling variety of spine-tingling fears and fantasies. The cutting edge of horror has never cut deeper than in this comprehensive showcase of the very best the field has to offer. Enter at your own risk.
---
What do you think about this review?
Comments
No comments posted.

Registered users may leave comments.
Log in or register now!