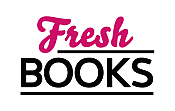 October ushers in great books with holiday themes!
"It's not your average school trip when your classmates all turn into zombies."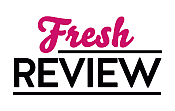 Reviewed by Amber Keller
Posted January 18, 2014

Bobby is the new girl, and the class is going on a ski trip. At a roadside stop at a restaurant for lunch, Bobby decides to stay on the bus, along with Smitty, the resident bad boy who is being punished. When hours go by and the snow keeps falling, another classmate comes back to the bus, screaming about people eating each other, they know things are horribly wrong. Now they must survive the zombies and make it through the night, relying only on each other.
Fun, campy and good for a few laughs, this one won't keep you up at night in fear, but it's supremely entertaining. I'm a horror lover, and I do love my zombies, so I grabbed this one and was ready to devour it. Sorry, I couldn't help it. It didn't hold my attention as well as I would have liked. UNDEAD is like a Scooby Doo meets the zombies meets the snarky teen protagonist tale. And don't forget the stereotypical survivors. We have a nerd, a ditzy pretty girl and a tough main character, not to mention the bad boy.
I thought the author, Kirsty McKay, captured teens very well, from their dialogue to their actions. Really it's just plain ol' fun and that always makes for a good read. The Scottish setting is also a nice touch. I do want to mention that the cover's super fun, as I don't mention book covers nearly enough. A little bit like a teen led Shaun of the Dead, this one is part thriller, comedy, and a little splash of gore.
Learn more about Undead
SUMMARY
On a school trip to snowbound Scotland, several students become infected and turn into hungry zombies, leaving a small band of survivors to take refuge in the school bus.
---
What do you think about this review?
Comments
No comments posted.

Registered users may leave comments.
Log in or register now!