"Danger and love are found in the Big Easy."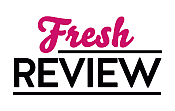 Reviewed by Annetta Sweetko
Posted December 21, 2013

Zara Robinson and other women had been victims of car break- ins and no one is doing anything about it. This wasn't the welcome she wants to her new life but she is ready to face the BIG BAD EASY herself if need be. So she does a little investigating and goes to the precinct to find out why nothing is being done. She wants closure for herself and the other victims and she wants it now.
Jameson Kelly is a burned out cop ready to hang it up and go for an early retirement, but has second thoughts when tall, beautiful Zara walks into the precinct with a complaint. One more case won't hurt him; it seems to be a straightforward fairly easy one. It also just might involve getting a little closer to the blonde Amazon.
Zara is certainly intrigued with Detective Kelly. He's everything she likes in a man ... he's big and despite being a cop he has that air of bad about him. She has no way of knowing that the clues that are found will lead to something much bigger than simple break-ins. Something that puts her and Jameson right in the line of fire.
BIG BAD EASY is a strong, romantic mystery with just the right touches of romance and sexual innuendo made real. I enjoyed the fast pace of this book, the characters were quickly but efficiently introduced and the reader is rapidly sucked into the action. Jameson and Zara are a perfectly matched couple, she is ex-military and he is an almost burned out cop who likes his women blonde and tough. As a non-exerciser I was exhausted a number of times just reading how the couple were so into keeping fit, but it was something that drew them together. I also enjoyed the feel of the Big Easy that came through on each page, so much so that I found myself wishing for a beignet. I will certainly be looking for more from author Ursula Whistler.
SUMMARY
A grueling unsolved murder case is the tipping point for detective Jameson Kelly. He's ready to hang up his holster for early retirement when Zara Robinson walks in to his precinct, the victim of a car break-in. She's everything Jameson likes in a woman—tall, blonde, beautiful and athletic. More than enough woman to take him down and make him beg for more. One more case can't hurt to help pass the time, especially one he knows he can solve.
Zara is a woman who knows what she needs, and top of her list is closure on this spree of car break-ins. And there's Jameson—he's big with an air of bad despite being a cop and all man. Man enough to easily make her feel soft and womanly. But when clues to the theft lead to something bigger, she's glad to have his brains as well as his skills on her side.
---
What do you think about this review?
Comments
No comments posted.

Registered users may leave comments.
Log in or register now!